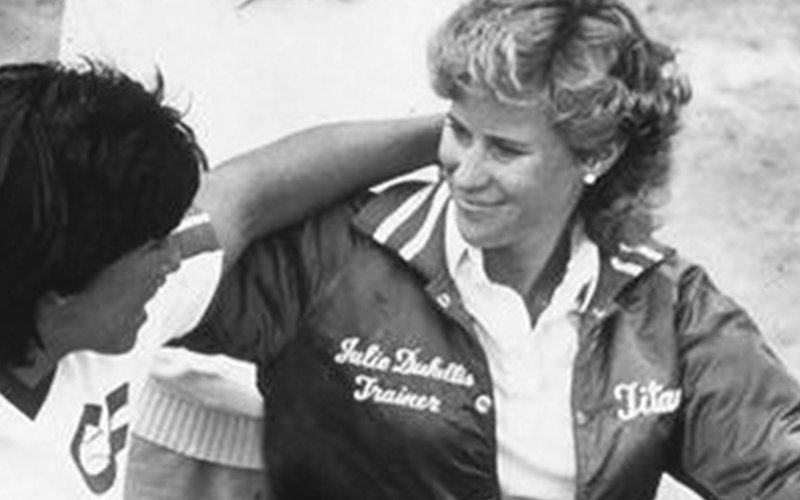 Long-time softball head athletic trainer Julie Max '78 (B.S. physical education), has been selected to be the next recipient of the Judi Garman Determination award. She will receive the award at CSUF softball's Leadoff Social Fundraiser Saturday, Jan. 27.
The award serves as a lifetime achievement award given to people who have made a long-lasting impact on the Cal State Fullerton softball program. Max joined the university as a trainer shortly after graduation and became head trainer in 1992. She served as a trainer for 37 years and now serves as the Titans' director of sports medicine. She also directed the university's highly respected athletic training program. 
Over her tenure on campus, the Titan alumna has been named the first female president of the National Athletics Trainers' Association in 2000 and in 2007, was inducted into the National Athletic Trainers' Hall of Fame. Continue reading for more on Saturday's event.