Faces of Philanthropy
Every gift to Cal State Fullerton – no matter the size or type – has the potential to transform a student's life. Donors to the university's "It Takes a Titan" campaign share why they chose to give, and how they personalized their gifts in a way that was meaningful to them.
To read more stories of giving or learn about "It Takes a Titan," visit the campaign website.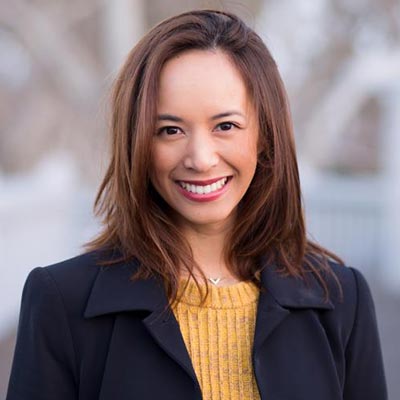 Quyen Tien '15
(B.A. communications-journalism)
$5,000 gift
Established the Tien Family Scholarship for students with financial need
I received the Bergstrom Family Scholarship my junior year at CSUF. It meant a lot to me — not only monetarily — but it felt like a victory, giving me a great confidence boost on my academic path. Coming from a lower-income class, I knew that once I "made it," I would turn full circle and give back to students who might be experiencing financial difficulties. I am in a great place now and believe that no matter what you have, you can always give.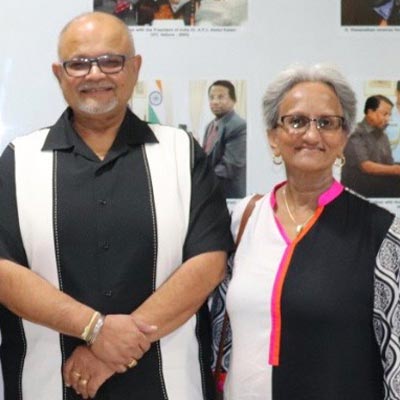 Deepa and Ashwin Rangan
$5,000 gift
Established the #BLM Rangan Scholarship for underrepresented second-year engineering and computer science students
I (Ashwin) grew up in East Africa during my formative high school years and feel I owe a debt of gratitude to Africa. Both Deepa and I are engineers. For the last 20 years, we have mentored students from local universities, sharing our time and experience. We are now at a stage when we wish to give back to our "community" — as in Orange County, engineering, linked to our past — in an even more impactful manner. Cal State Fullerton has a good engineering program that attracts aspirants from across the spectrum in the greater Los Angeles area. And we strongly support the #BlackLivesMatter movement. We put these considerations together to offer a #BLM Rangan Scholarship. It just feels right.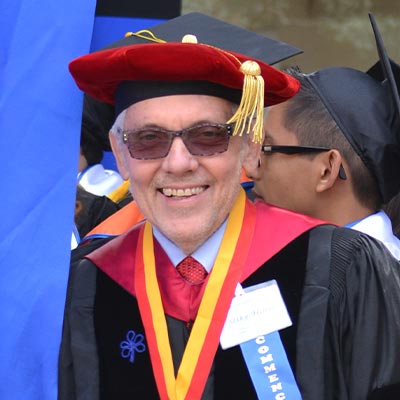 Mike Horn
Professor emeritus of biological science
$2,000 gift
Established the Rachel Carson Scholarship in Conservation Biology* for biology majors
I started the Rachel Carson Scholarship to honor the memory of Carson, who heroically and bravely exposed the dangers of pesticides to wildlife and whose work led to the environmental movement.
*Rachel Carson authored the book "Silent Spring," a key influence in the growth of global environmentalism.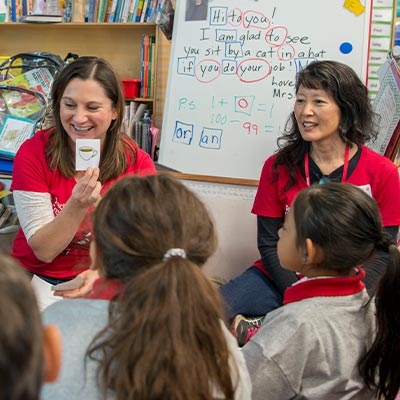 Teacher Created Materials
Books and e-books
Donated products to the Hazel Miller Croy Reading Center and the Center for Healthy Neighborhoods. Literacy tutors and CSUF grad students are using them to help underrepresented children in Orange County learn reading, writing, word study and math.
Teacher Created Materials is honored to work in partnership with the reading center at Cal State Fullerton. Our founder and CEO is a proud alumna, having earned both her undergraduate and graduate degrees there. The reading center didn't miss a beat moving to virtual instruction this past year and has continued its positive impact in the community. In order to further their efforts, we have been pleased to donate 'Kids Learn!' student books, along with high interest and engaging readers for their instructors to use. Together we are proud to create a world in which children love to learn. Thank you, CSUF!