Back to All Stories
Cecil Chik
Higher education diversity, equity and inclusion professional
Anti-racism is:
"Being critically analytical of yourself and not being afraid to ask questions and seek answers that are different from what you have always known. Being anti-racist is not an identity that we possess but rather a conscious choice that we make every day."
Talking About Race in my Family was Awkward Until we had "The Talk"
That one salient moment for me happened during the midst of the social unrest after the murder of George Floyd.
My family is from Hong Kong. We immigrated to the United States when I was 3 years old. My parents uprooted their lives to give my sisters and me a chance at an education that we would not be able to have in Hong Kong and China.
For the first time since we moved to the country, my dad expressed uncertainty due to the social unrest mirroring the social unrest in Hong Kong's fight for democracy. He questioned whether moving to this country was a good idea. He wasn't sure why people were taking to the streets. He didn't understand the emotions and the fear. Meanwhile, I was creating endless programs and dialogues for our campus community members to do exactly what my father was struggling with.
We never talked about race in our family. I don't even know how to say "racism" in Cantonese. It was an awkward, fumbling conversation. I tried to provide information and context. I tried to talk about the history of racism and systems that have ensured certain freedoms and privileges weren't given to all people.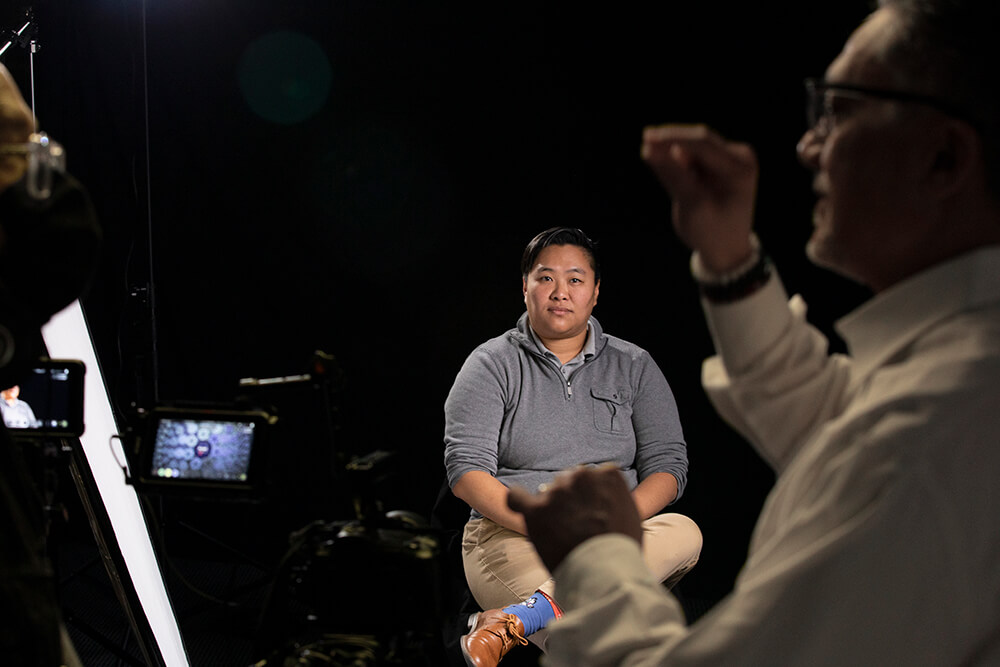 My sisters and I talked about what the term "alien" meant to us. I talked about navigating spaces being a member of the LGBTQ community. All of those explanations, while powerful and meaningful to us, escaped my father.
They were not his experiences. So, we talked about something that he can relate to. We started talking about the life that we have been able to build despite encountering these barriers to push us out. We talked about the opportunities that we have gotten. The spaces that we took up, and how we found our voice and our place.
That he understood.
He understood a story of overcoming and a story of resilience because that's what he had to do when he arrived in this country over 30 years ago.
---
Cecil Chik served as the director of engagement and learning in the Office of Diversity, Inclusion, and Equity Programs at CSUF until March 2022. Cecil is now the director of student equity, diversity, and inclusion at Cal Poly Pomona. She identifies as a 1.5 generation Chinese immigrant and a proud member of the LGBTQ+ community. She believes in the power of representation and storytelling so she strives to tell her own story and create spaces where folks can feel safe to do the same.