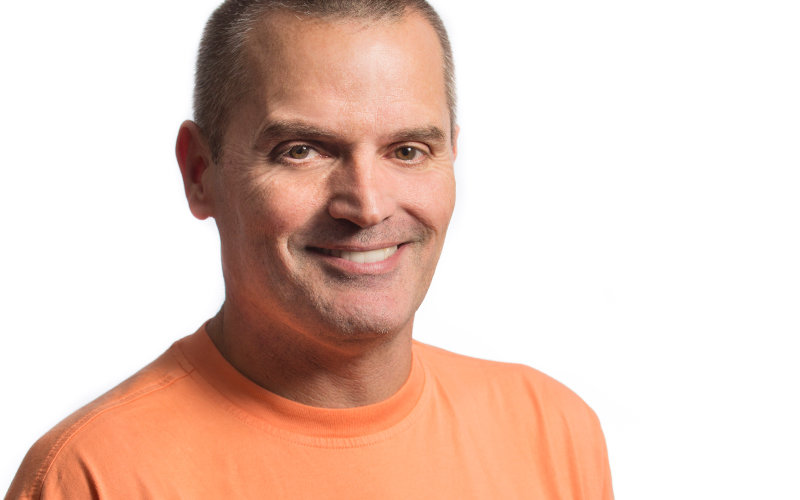 One of Cal State Fullerton's newest educators has already made his mark in the animation world. Mike Dietz, assistant professor of art and co-founder and owner of Pencil Test Studios, is sharing with students his expertise and experience as an animator and animation director of character-driven games and other projects ranging from television series to theme parks.
He recently debuted his stop-motion, clay-animated adventure game, Armikrog, for which he was nominated for the International Animated Film Society's Annie Awards. Winners will be announced at the 43rd annual Annie Awards Feb. 6 at UCLA's Royce Hall.
Why did you pursue the opportunity to join the Titan community?
Years ago, I was invited by CSUF's Pencil Mileage Club to come speak at one of their events and I was immediately impressed with the level of talent and enthusiasm evident in the animation students here. After arranging a subsequent meeting with the faculty, I realized the goals of Fullerton's animation program aligned nicely with my beliefs on education, and it seemed like something I might want to be a part of. It took a few years before the right opportunity opened up for me here, but once it did it was an easy decision to pursue the position.
What do you most look forward to now that you're here?
I look forward to drawing on my professional experience to help aspiring animators and artists begin their journey toward a successful career in animation.
What areas of continued scholarship and research are of particular interest to you?
I intend to continue my own journey as a lifelong student of my craft, creating my own animated films and games and learning a little more from each experience, including my new experiences as an educator.
What are some of your outside activities, hobbies or interests?
I love drawing and animating, and I especially enjoy stop-motion animation. I also enjoy running — it's a good way to fight the inertia of sitting and animating all day. I've run a few marathons, although I much prefer shorter races like 5Ks and cross country.