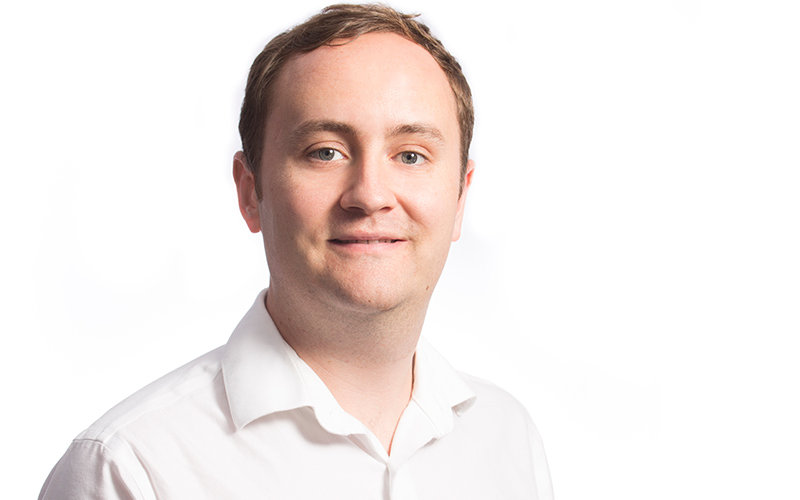 Nicholas Huntington-Klein, assistant professor of economics, brings his research interests in the economics of education, labor and applied economics to the classroom at Cal State Fullerton. He joined the University last fall.
The scholar is author of "Subjective and Projected Returns to Education," about high school students and decisions they make about education, published in the September issue of the Journal of Economic Behavior & Organization. He also is a co-author of  "Do Completed College Majors Respond to Changes in Wages?" slated for the December issue of the Economics of Education Review.
Huntington-Klein holds a master's and doctorate in economics from the University of Washington.
Why did you pursue the opportunity to join Cal State Fullerton?
I decided to join the Titan community because I am interested in teaching a broad range of students in a supportive environment. CSUF offers me an opportunity to interact with students and pursue my research interests.
What do you most look forward to now that you're here?
I look forward to developing new courses, and finally starting some of the projects I've had in the back of my mind all through graduate school.
What areas of continued scholarship and research are of particular interest to you?
I mostly do work in the areas of labor and education economics. I especially focus on how students make choices about pursuing education, and how uncertainty about outcomes, student preferences, and families influence those choices.
What are some of your outside activities, hobbies or interests?
I am a big fan of board and card games; the size of the collection at our apartment is a little scary, to be honest. Besides that, I love to read and am usually working on two or three books at once. The list seems a little sparse, but graduate school sort of whittled away at my hobbies. Maybe I'll find some new ones down here!