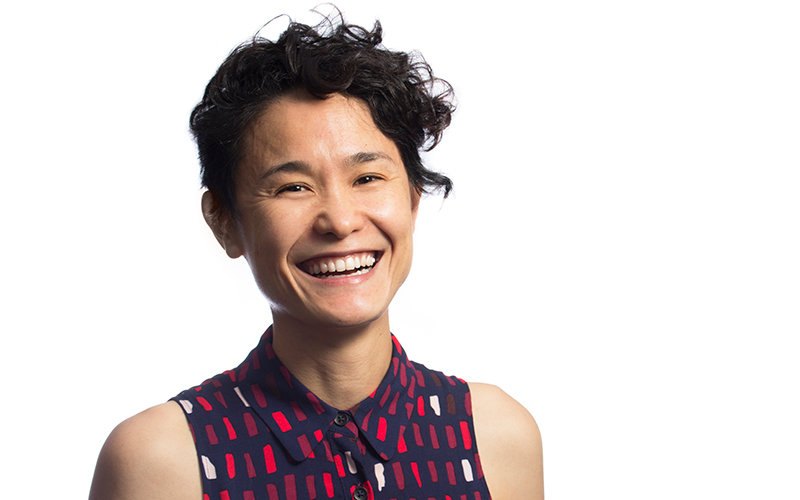 Hiromi Takizawa '05 '07 is no stranger to Cal State Fullerton. She received her bachelor's and master's degrees in art from CSUF, then followed with an M.F.A. in craft and materials studies from Virginia Commonwealth University in Richmond. In 2012, Urban Glass Quarterly named her the youngest of 50 artists from the Studio Glass movement "whose work will remain relevant for the next 50 years."
Takizawa, who has exhibited numerous times in the United States and abroad, has served as a faculty member specializing in glass at Saddleback College in Mission Viejo, Cal State San Bernardino, Alfred University in New York and Pilchuck Glass School in Stanwood, Wash.
Why did you pursue the opportunity to join the Titan community?
To help nurture creativity for young and talented future artists at the College of the Arts at Cal State Fullerton.   
What do you most look forward to now that you're here?
To join and support the creative art community at CSUF and beyond.
What areas of continued scholarship and research are of particular interest to you?
Curiosity, experimentation, narrative and materiality are the core concepts that I investigate in my work. Being Japanese and living in the West, the experience of being in dual cultures influences a larger part of my work. I mainly work with glass because of the inherent qualities of glass, such as translucency, magnification, light, and reflection and refraction.
What are some of your outside activities, hobbies or interests?
I like to spend time in the wilderness once in a while, visit botanical gardens and arboretums, and travel.