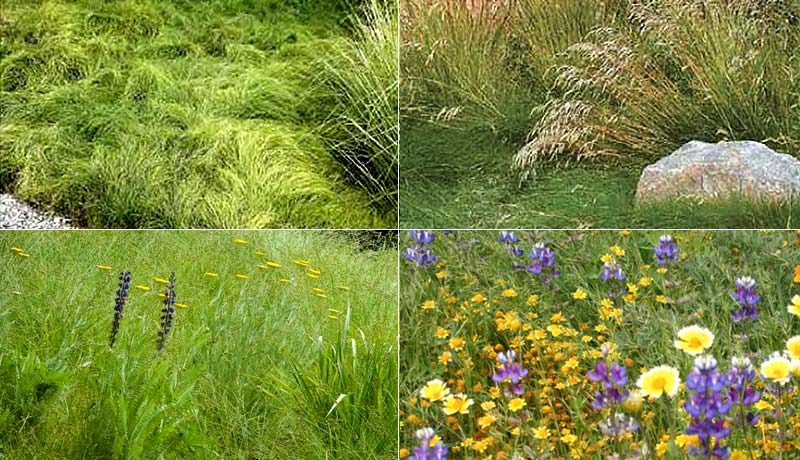 Cal State Fullerton is demonstrating that you can do your part to reduce water usage during the state's drought, without sacrificing aesthetics.
Last spring, after recognizing that the largest proportion of the campus's water was used for landscaping, Facilities Operations developed a drought plan that included allowing 11 acres of lawn — lawn that wasn't used for athletics or classroom use — to die and in November, the grass was removed.
Not watering those 11 acres — totaling more than 471,000 square feet — in addition to other efforts, helped the campus exceed the 28 percent water usage reduction goal mandated by the governor, said Megan Moscol, sustainability programs manager in Facilities Operations and Management.
As part of the turf replacement plan, the campus aims to keep the campus attractive, while continuing to be water-savvy. In addition to decorative rock and ground cover, such as mulch and crushed granite, campus and community members will soon notice what currently looks like green painted areas sprouting into wildflower meadows.
"We've hydroseeded selected areas with native and adaptive grasses, mixed with wildflowers and hope that soon, these areas will flourish," said Moscol. "The grasses that will be growing in these areas will need no mowing, less water and reflect California's native landscapes.
"As they are germinating and establishing roots to collect water from the ground, they will require regular irrigation," Moscol explained. "In some areas, up to three times a day. But rest assured that once they are established, we expect to maintain the landscape with infrequent summer watering."
Leading up to commencement, the delicate areas will be cordoned off and watered so that the seeds can sprout and the meadows can become established. Facilities Management requests that students, faculty and staff help the budding landscape by respecting the cordoned areas. By commencement, the areas should be filled in.
The grasses, as seen in other areas of the state, will be green in winter and brown in summer, with wildflowers creating spots of color. "In a very visible way, we can show the campus and community that we are proud of our native flora and responsible citizens when it comes to conserving water resources," said Moscol.