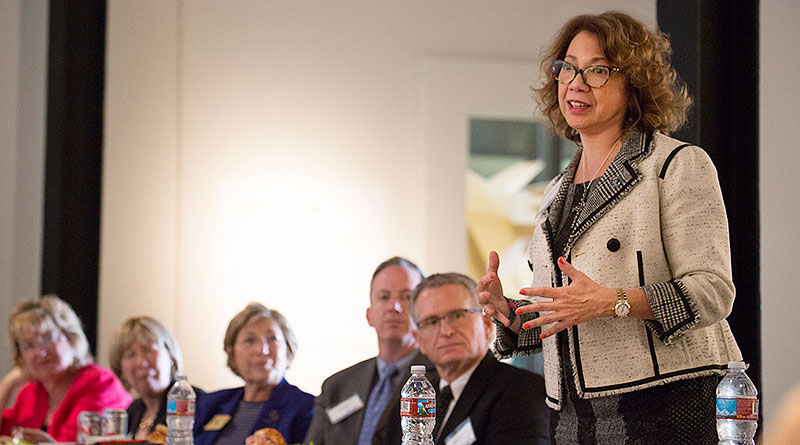 Last week, about 30 civic leaders gathered at Grand Central Art Center to learn more about the various programs and activities taking place at Cal State Fullerton.
It was an opportunity for the University to demonstrate outreach efforts to students and the communities that CSUF serves. Leaders from the cities of Fullerton, Irvine, Santa Ana, Aliso Viejo, Buena Park, Costa Mesa, Cypress, Fountain Valley, Laguna Niguel, Laguna Woods, Lake Forest, Los Alamitos and Mission Viejo were among those in attendance.
Following a welcome by Santa Ana Mayor Pro Tem Vincent Sarmiento and a brief address by President Mildred García, guests had a roundtable opportunity to ask questions about how their communities can better engage with students, faculty, staff, and research projects on campus.
"The civic leader's roundtables provide us with an opportunity to educate our elected leaders about the wide range of services we provide and remind them of what an important role our institution plays, not only in Orange County but in the state and nation," said Owen Holmes, associate vice president for government and community relations.