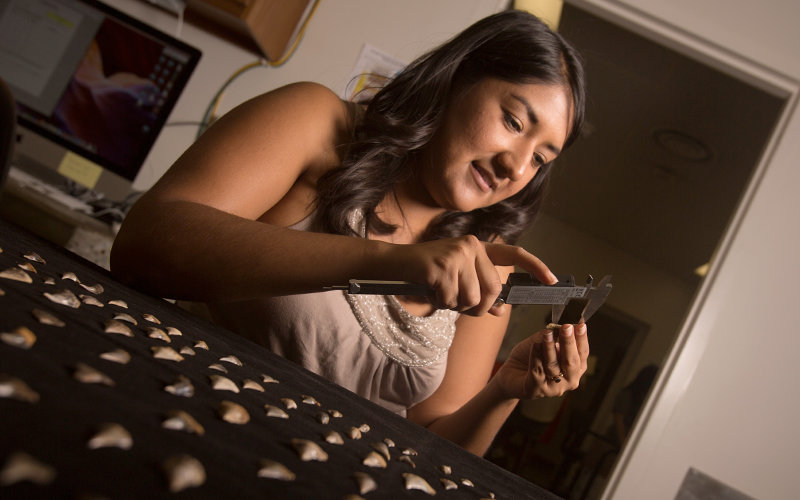 Cal State Fullerton's Strengthening Transfer Education & Matriculation in STEM was one of 12 nationwide programs selected as an example of a "cutting-edge best practice" by the Alliance of Hispanic Serving Institution Educators (AHSIE).
The (STEM)² program is included in the national report "From Funding to Practice: A Status Report on Federal Funding and High Impact Programs Among Hispanic Serving Institutions," part of the White House Initiative on Educational Excellence for Hispanics' 25th anniversary of the Commitment to Action program.
The (STEM)² program was launched on campus in 2011 with a five-year, nearly $6 million grant  from the U.S. Department of Education. It is designed to encourage science, technology, engineering and math (STEM) degrees, retain students in these fields, produce more community college STEM transfers to four-year institutions, and ultimately increase the number of Hispanic and low-income students attaining STEM baccalaureate degrees, said Maria V. Dela Cruz, (STEM)² project director.
Partners for the program are Santiago Canyon, Cypress and Citrus colleges. As a result, more than 200 community college students have transferred to CSUF to continue their STEM education and earn degrees, Dela Cruz added.
"(STEM)² has impacted so many students' lives, and the partnerships we have developed both on and off campus support transfer student success," she said.
The report is expected to be available on the AHSIE website in April.