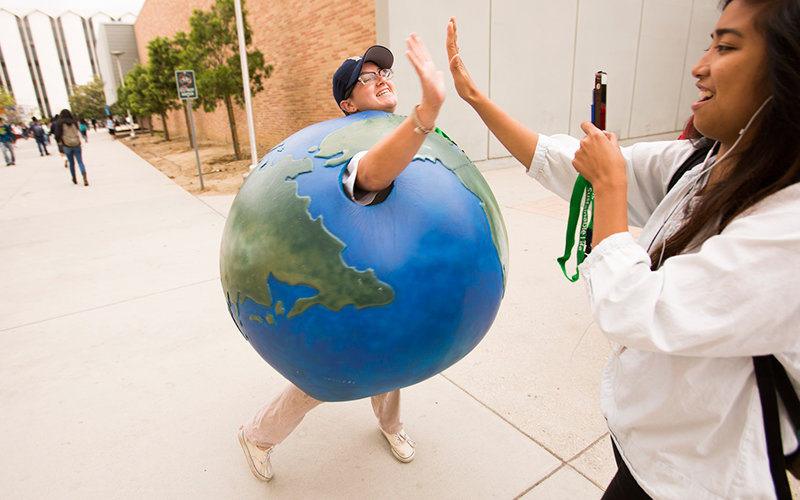 Cal State Fullerton will celebrate Earth Week April 19-23 with a farmer's market, a green energy expo and showcases.
The annual program, a collaborative effort of Associated Students Inc. and the Center for Sustainability, is designed to increase awareness and foster campus and community involvement in a more sustainable lifestyle.
Among the activities is the third annual Orange County Sustainability Showcase featuring the works of K-12 students. The 8 a.m. – noon April 23 event will be held in the courtyard of Steven G. Mihaylo Hall. Sponsors are the CSUF's colleges of Natural Sciences and Mathematics, and Education; Center for Sustainability; and CSUF's GEAR UP program, in partnership with the California Center for 21st Century Education, Orange County United Way and Anaheim Union High School District.
Other events, to be held in the Quad or along Titan Walk from 10 a.m. to 2 p.m., unless otherwise noted, are:
April 19 — Farmer's Market and Vendor Expo, 10 a.m.-3 p.m.
April 20 — Recycling, Waste, Composting and Water Showcase
April 21 — Sustainable Transportation and Alternative Energy showcases
More information about the event, including a full schedule is available online.