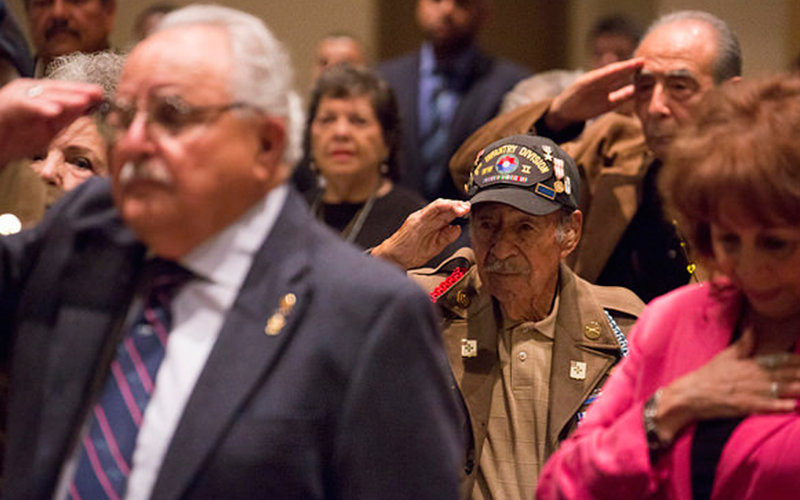 Cal State Fullerton's student veterans have spent years serving the nation at home and abroad, representing the five military branches — Army, Air Force, Navy, Marines and Coast Guard — and providing a wide range of service.
At the ninth annual Veterans Appreciation Night, Saturday, April 30, about 25 student veterans, out of approximately 184 student veterans scheduled to graduate this May, will be honored for their academic achievements, community engagement and service to the Student Veterans Association.
Mary Ann Villareal, director of strategic initiatives and university projects and a veteran of the U.S. Air Force, will deliver the keynote address. The 6-9 p.m. event, held in the Titan Student Union, will honor student veterans, their families and supporters. Special recognition will be given to those who will be deploying this year.
Student Army veteran Deanne Locker, who is on track to graduate in May with a bachelor's degree in biochemistry, will present the graduation ceremony address.
"Tonight is our opportunity to tell our student veterans that we are in awe of them, where they are going and how they continue to help," said Lui Amador, director of the campus Veterans Resource Center.
To register or seek additional information, visit the appreciation night website or call 657-278-8660.