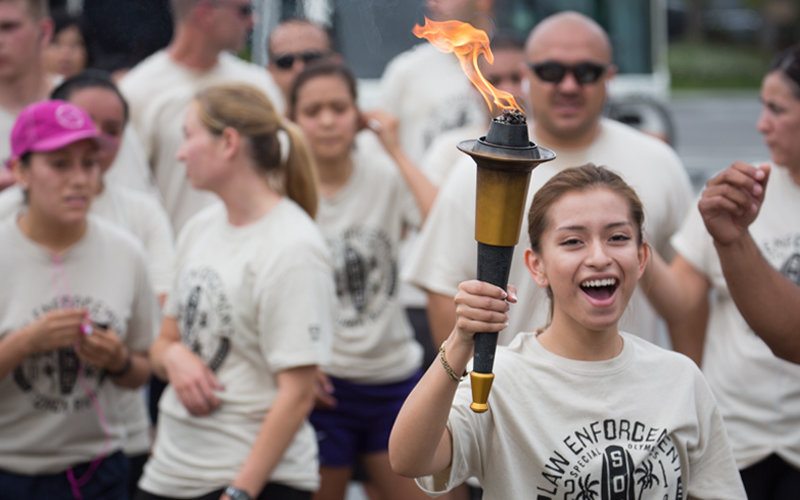 Members of the Cal State Fullerton University Police Department will be joining more than 3,000 law enforcement officers from throughout the Southland in the Law Enforcement Torch Run for Special Olympics.
The 1,500-mile run throughout 200 Southern California communities begins today with a torch-lighting ceremony at the Chula Vista Police Department in San Diego. The Orange County leg begins Thursday, June 2, in Laguna Beach.
University Police will begin their part at 10 a.m. Friday, June 3, at the corner of Nutwood Avenue and State College Boulevard with a handoff from representatives of the Fullerton Police Department. The CSUF team will run north on State College Boulevard, east on Nutwood Avenue, then north on Placentia Avenue and east on Madison Avenue. They will hand off to the Placentia Police Department at Madison and Kraemer Boulevard.
"This is all about the special athletes," says Cpl. Jose Rosales of University Police. "We're happy that we can support this program and can contribute in this way. There is always great joy when we run and some of the special athletes are able to take part with us. This is the positive side of law enforcement."
The annual event raises funds and increases awareness for the Special Olympics Southern California. More information is available on the event website .