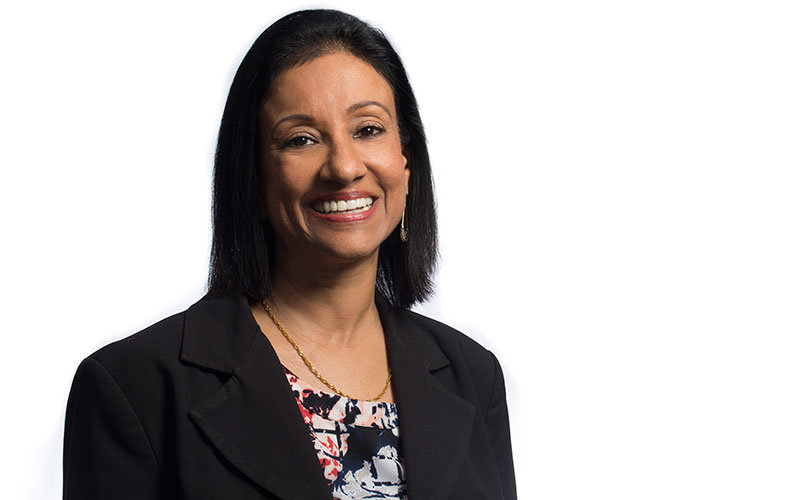 Susamma "Susan" Barua has been appointed to serve as interim dean of the College of Engineering and Computer Science, effective July 1.
Barua has been associate dean for the college since August 2008, providing leadership in the areas of curriculum, program performance reviews and reports, accreditation review processes, and planning and coordinating facilities use. She serves as the college's assessment officer and chair of the ECS Student Success Team. The professor of computer science and scholar served as coordinator of the Computer Engineering Program for 11 years until January 2015.
She has received external grants from the National Science Foundation for her projects, the "ECS Academic Catalyst for Excellence Scholarship Program" and "CSUF ADVANCE IT-Catalyst Project," as well as from the Department of Labor for "Orange County Bridge to Engineering Project," to name a few.
Since joining CSUF in 1988, she has authored numerous technical articles, supervised over 125 graduate research projects and has taught a range of undergraduate and graduate courses on topics such as computer networking and microcomputer system design.
Barua has a long and distinguished record of University service. She was a member of the Academic Senate from 1999 through 2002 and served on the Planning, Resource and Budget Committee, Student Success Teams Steering Committee and the task force for improving graduation rates and narrowing the achievement gap, among others.
A leader in engineering educational reform and member of the IEEE Computer Society, she is actively involved in mentoring female and underrepresented students in computing. Barua holds a doctorate in computer engineering from the University of Cincinnati, a master's degree in electrical engineering from the University of Tulsa, Oklahoma, and a bachelor's degree in electrical engineering from Regional Engineering College in India.
The search for a permanent dean will begin in the fall and extend through spring 2017.