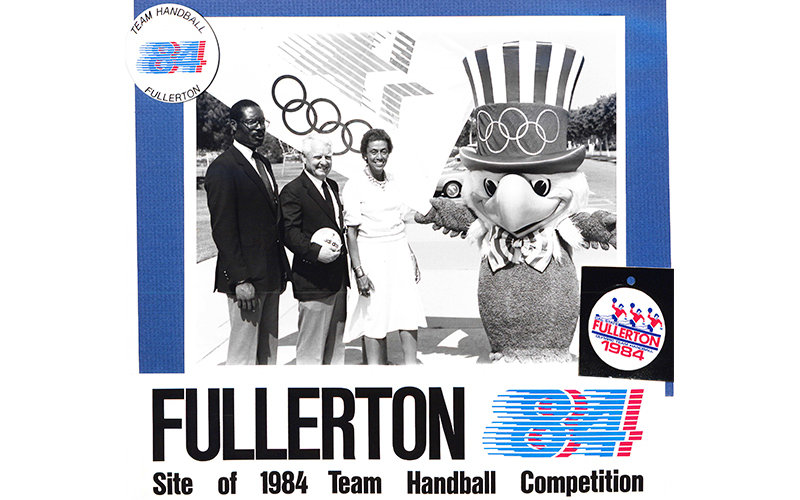 The 1984 Summer Olympics in Los Angeles are considered one of the most successful games in history. The games also bring back fond memories for the Cal State Fullerton community, as the Titan Gymnasium served as the official venue for team handball.
Looking back on that year, the Pollak Library and Irvine Campus Library present their "Summer Olympics Retrospective" exhibition now through Aug. 21. The exhibition showcases CSUF's involvement in the 1984 games through photographs, posters, newspapers, pamphlets and other historical artifacts.
One of three Cal State Universities to serve as competition venues, CSUF hosted team handball in a 10-day event that drew an estimated 50,000 spectators. Cal State Los Angeles hosted judo, and Cal State Dominguez Hills hosted cycling.
The exhibition was curated by Pollak Library's Trish Campbell, exhibit committee chair and program coordinator, and Colleen Greene, marketing and web systems librarian. Three CSUF students assisted with the exhibition, gaining hands-on experience in the library's digitization studio: graduate student Conrad Negron and art majors Emily Pillai and Anna Coria.
Related stories:
2016 Olympics: CSUF Leads the Way in Olympic Research and Service