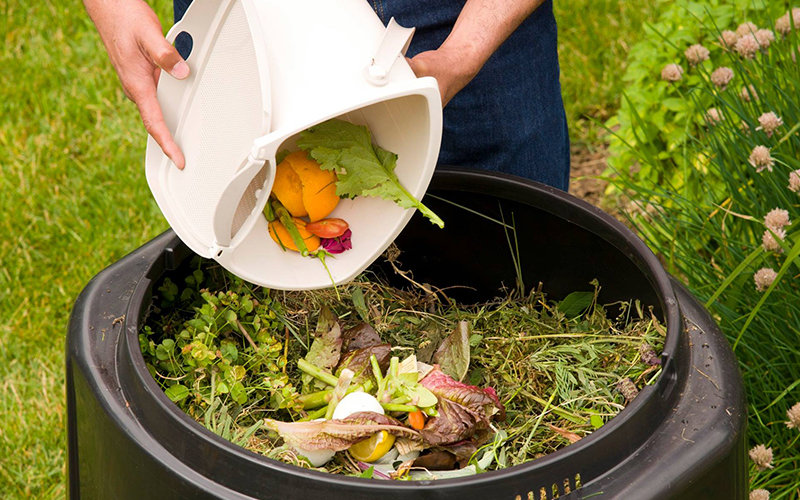 Mark your calendars for a nature-filled season at the Fullerton Arboretum. All events are held at 1900 Associated Rd., Fullerton, 92831.
Edible Flowers: A Kitchen Companion
Learn which flowers to add to your favorite recipes at this 10 a.m. Sept. 17 class with culinary expert Kitty Morse, author of  "Edible Flowers: A Kitchen Companion." Morse will have flowers to sample, including ones found at the Fullerton Arboretum. Tickets are $20.
Composting Series I, II, III
Interested in diverting waste from overfilling landfills? Miguel Macias, Fullerton Arboretum education program manager, will introduce the basics of home composting in this three-part series. The 10 a.m. classes will be held Sept. 17, Oct. 15 and Nov. 19. Tickets are $10 per class.
Medicinal and Edible Plants of Southern California and the Southwest
Discover which plants are incredible sources of medicine and nutrition at this 9 a.m. Oct. 22 program. Herbalist William Broen will illuminate the many uses of California native plants, such as elderberry, white sage, yerba santa, manzanita, live oak and stinging nettles. Tickets are $40.
Gardening Series
Landscape designer Steve Gerischer presents two gardening classes this fall. Learn how to properly care for roses at the 10 a.m. Oct. 22 class, "Rose Gardening." Then, find out how to design a sustainable garden at the 10 a.m. Oct. 29 class, "Designing Native Plant or Drought-tolerant Gardens." Tickets are $40 per class.
Myth and Lore of Wolves
Join the Ambassador Wolves of Project Wildsong for an exciting evening centered around legendary lupines, such as Fenrir, Asena, Sirius, Skinwalkers and Werewolves. The 5 p.m. Oct. 30 event will showcase how wolves are woven within the stories of many cultures across the world. Tickets are $10.
Hypertufa
Hypertufa — a mixture of cement, coir peat and pearlite molded to resemble tufa or crumbling granite — is a fun process for creating "instant antiquities" for the garden. Learn the techniques to create a small bowl or trough at this 10 a.m. event on Nov. 12. Tickets are $49.
Contact:
Fullerton Arboretum, 657-278-3407