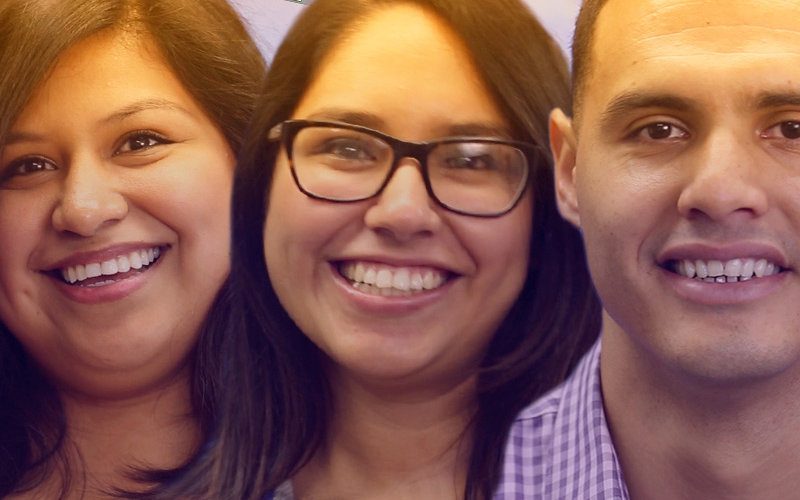 There is more to Cal State Fullerton's EPOCHS program than increasing the number of Hispanic students who complete a graduate degree. It creates a community that provides support and guidance so that students — including those who are underrepresented and disadvantaged — can see their educational goals succeed.
"It makes us feel welcome," says Maria Salazar, a graduate student studying Spanish. "It gives us a chance to connect with people. I'm thankful for that."
In the six years since its inception, Enhancing Postbaccalaureate Opportunities at Cal State Fullerton for Hispanic Students, or EPOCHS, has increased the number of Hispanic graduate students from 691 to 1,091. It also has created a setting that empowers such students as they move forward in pursuing their advanced degrees.
In recognition of its achievements, EPOCHS has been recognized by Excelencia in Education!, a national initiative to systematically identify and promote evidenced-based programs and departments effectively boosting Latino enrollment, performance and education.
EPOCHS is this year's recipient of the "Examples of Excelencia" Award for graduate-level institutions. The award was presented Wednesday at a Washington, D.C., awards ceremony, where Katherine Powers, program director and director of graduate studies at CSUF, spoke.
"For many, they are the first in their families to enroll in postsecondary education. They are unaware of how to navigate the system," said Powers. "They worry about how to fund their schooling, how to juggle work, school and family while working and, sometimes, feel they 'don't belong' in a master's or doctoral program."
Through EPOCHS — and its sister program, SOAR (Strengthening Opportunities, Access and Resources) — we have created a campus culture promoting postbaccalaureate education," added Powers. "More importantly, we make sure that they feel like they belong and that they can succeed."
"It's not just going to school and taking classes and then you're done," said Jeanette Hernandez, working toward a master's degree in psychology. With EPOCHS, "you feel a little more invested in college … It makes the experience more enjoyable."
The program provides graduate learning specialists, workshops to enhance and enrich participants' experience and skill sets, staff who are there to provide support and assistance, and faculty mentoring. It also offers monetary support for research projects required by some university degree programs.