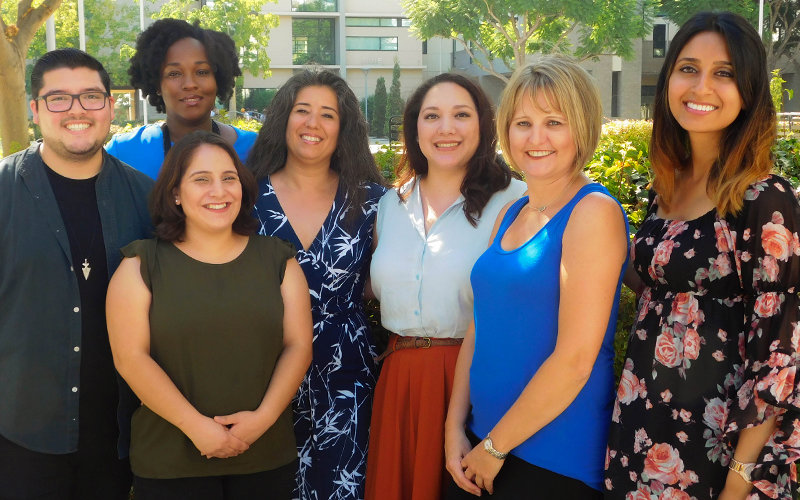 To give students confidence to succeed in job and graduate school interviews, Cal State Fullerton's WoMen's and Adult Reentry Center has launched "Tuffy's Career Closet."
Students can browse some of the clothing online at facebook.com/CSUFCareerCloset and pick up items between 3 and 7 p.m. Tuesdays, Wednesdays and Thursdays in Room 205 of University Hall. Students are limited to four items per day, but can visit the career closet as often as they need to.
"We're here to help make our students successful," said Chalea Forgues, coordinator of adult reentry and parenting student. "We can't provide you with the content of your interview, but we can at least take off some of the pressure of what you're wearing, and it doesn't cost you anything."
The career closet accepts donations of gently used professional attire, such as dress shirts, blouses, suit jackets and pants, neckties, dresses and skirts. Shoes and other accessories are not being accepted at this time.
For more information about "Tuffy's Career Closet," call 657-278-3928.