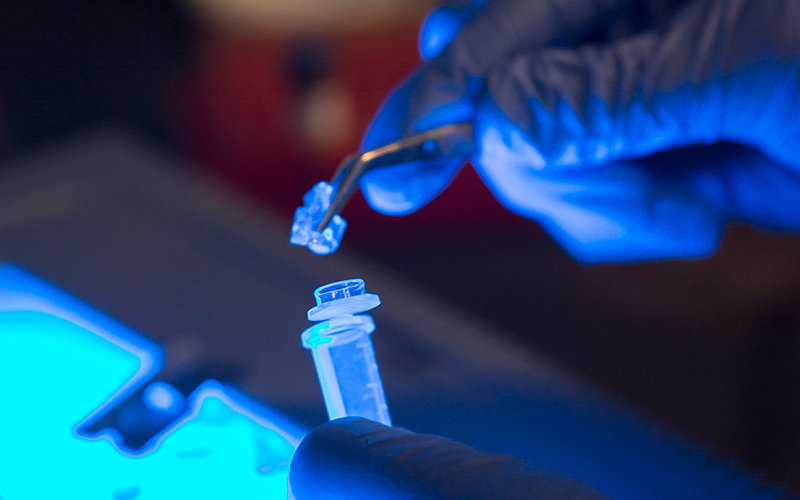 What:
Cal State Fullerton's Center for Applied Biotechnology Studies (CABS) hosts its first biotechnology conference Oct. 22, featuring industry scientists, and faculty and student researchers involved in this emerging field, which aims to improve human health and life.
When:
Saturday, Oct. 22
8 a.m.- 5 p.m.
Where:
Cal State Fullerton Titan Student Union's Portola Pavilion
800 N. State College Blvd., Fullerton, 92831       
Why:
"CABSCon" will showcase emerging research from investigators in industry and academia. A noon-2 p.m. research poster session will feature research presentations by CSUF and California State University students. The conference is is designed to encourage dialogue between students and researchers from academia and industry.
Featured speakers are:
10-11 a.m. – Gary Fujii, president and CEO of Molecular Express Inc. in Rancho Dominguez, "The VesiVax System: Vaccine Development Made Easy"
11 a.m.-noon – Folarin Erogbogbo, assistant professor in biomedical engineering, San Jose State University, "Engineering Nanoparticles for 21st-Century Challenges"
2-3 p.m. – Mark Adams, professor and campus director of J. Craig Venter Institute in La Jolla, "Genome Variation in Multidrug-Resistant Microbes: Resistance and Adaptation in Many Forms"
3-4 p.m. – Benjamin Haley, senior scientist at Genentech Inc. in San Francisco, "CRISPR Platform Development for Drug Target Discovery and Validation"  
More:
"Biotechnology has reinvigorated the quest to improve human health with the potential of new diagnostic and therapeutic tools against diseases and conditions — from developing new antibiotics and antivirals to tissue regeneration through stem cell research," said Marcelo Tolmasky, professor of biological science and director of the Center for Applied Biotechnology Studies, who studies bacteria's resistance to antibiotics.
"We expect to incentivize discussions on the advances in different disciplines within the framework of biotechnology," added Tolmasky, recipient of both the CSUF Outstanding Professor Award and L. Donald Shields Excellence in Scholarship and Creativity Award. "Going beyond the traditional boundaries of biotech research, this meeting welcomes people interested in applied mathematics, engineering, physics, as well as chemistry, biochemistry and biology."
Registration:
The meeting is free; seating is limited to 100. Registration is requested and may be made online.
More Info:
Visit online, or contact Tolmasky, 657-278-5263
Media Contacts:
Marcelo Tolmasky, Biological Science 
Debra Cano Ramos