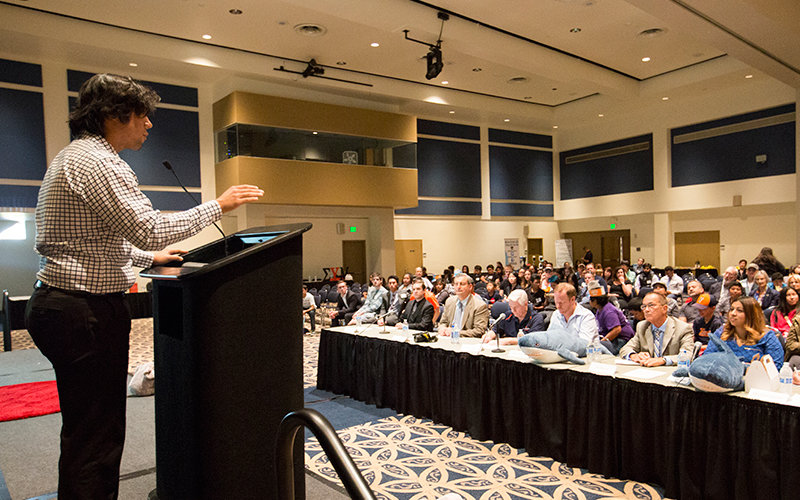 Area high school and university student-entrepreneurs will pitch their business ideas against the clock Oct. 29 at Cal State Fullerton's Fast Pitch Competition.
Competitors have 60 seconds — no PowerPoint presentations, no props — to pitch their startup ideas for scholarships and funding. First is a free-for-all round, then finalists move to a lightning round where the winners will be selected. Business professionals will judge competitors on pitch delivery and pitch content, including clear value proposition, compelling technology and scalability.
The action begins at 1 p.m. in the Titan Student Union's Portola Pavilion. More information is available online or by emailing Travis Lindsay at tlindsay@fullerton.edu.