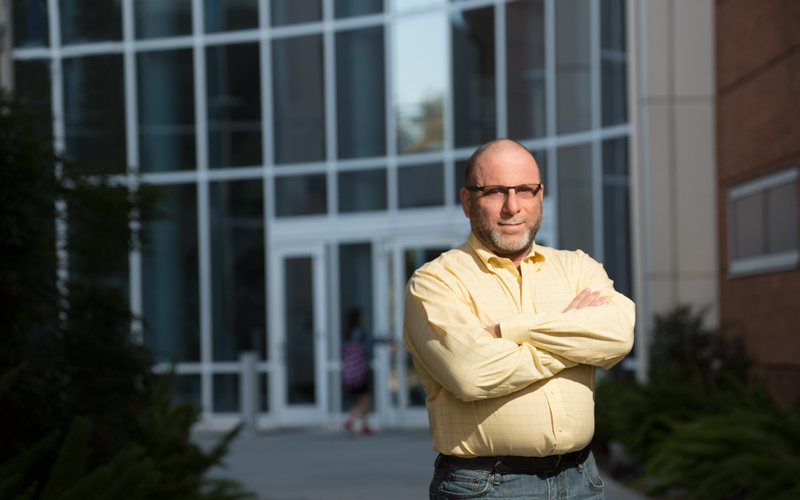 It used to be that when you needed a new toaster, book or pair of pants, you would head to the mall or shopping center. But since the advent of internet shopping and overnight delivery, American shopping has changed.
And that changing has resulted in the closures of many retail outlets. So for shopping centers and malls, what is the future?
"The retail sector is going through an enormous upheaval," agreed Howard Forman, associate professor of marketing. "As more and more people are buying items online, retailers in brick and mortar stores, as well as developers of shopping centers, are trying to plan ahead and figure out what the future may be."
Forman, who earned his doctorate in marketing and international business from Temple University, is now doing a study exploring what will become of shopping centers, what would be the right mix of businesses to make a center successful.
"Traditionally, malls were anchored by big department stores, but so many have been consolidated or are closing," Forman explained. "In the King of Prussia mall (a mall of 400 stores in Philadelphia), one of the anchor stores is Urban Outfitters. It's definitely a sign that things are really changing."
And the experience for shoppers is much different that before, he added, noting that the stores that are in malls are smaller and less glamorous, with chains dominating. "There's no longer anything unique if you go to one mall over the other."
So what types of businesses should malls and shopping centers target? Forman believes that it is not so much about what types they are, but how they market, service and promote their products.
"Something has to change and it has to be something that convinces people to get out from behind their computers," Forman stressed. "Retailers can no longer go on price or selection, so there has to be some other value to get people into stores.
"And I still think there are certain products … where customers believe they need a personalized experience to make that purchase. That shopping experience, how it is defined — that's the challenge."