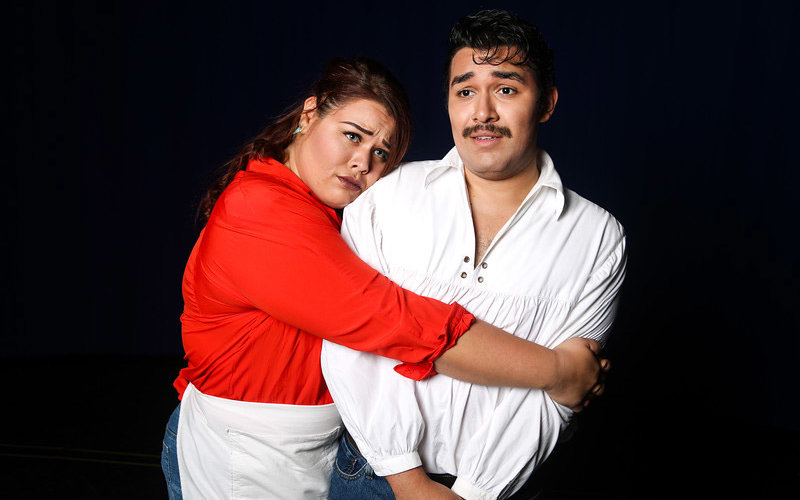 "Think 'Moonstruck' meets 'My Big Fat Greek Wedding.'" That's how Maria Cominis, professor of theatre and dance, describes "Italian American Reconciliation," which runs Oct. 7-30 at Cal State Fullerton's Hallberg Theatre.
Directed by Cominis, the romantic comedy, written by "Moonstruck" author John Patrick Shanley, centers around Huey, who is divorced and with another woman, but feels the need to win his wife back.
"The cast consists of three seniors, one junior and one sophomore. All are terrific actors," says Cominis. "What's interesting about this show is that it is an intimate piece in an intimate setting, and while you're laughing, you can see others laughing across from you because it's performed in our theater-in-the-round," she adds, explaining the type of stage setup at Hallberg, in which the audience surrounds the production.
Elsewhere on campus is a production of "Anna in the Tropics," continuing through Oct. 9 at the Young Theatre.
Tickets are available online or by calling 657-278-3371 between 11 a.m. and 5 p.m. Monday through Friday.