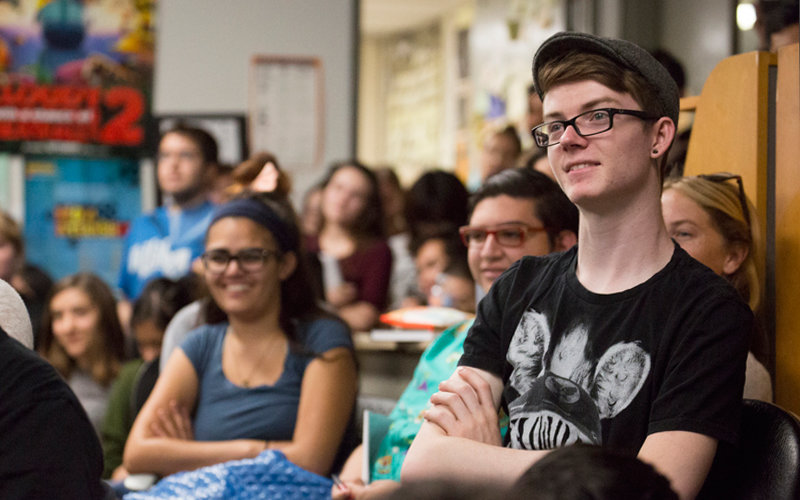 The College of the Arts will celebrate the grand opening of its Student Success Center at 2:30 p.m. Wednesday, Oct. 26, in Room 280A of Visual Arts Building D. Cal State Fullerton President Mildred García will be on hand to welcome members of the campus community, with melodies provided by the School of Music.
Like others of its kind in each of the University's colleges, the CSUF Irvine Campus and one dedicated to special populations, the Arts' Student Success Center will be supported by a Student Success Team, led by Assistant Dean Maricela Alvarado. It will offer academic support, retention workshops and education, major and graduation advising, as well as other programs and services designed to increase graduation rates, reduce the time to earn a degree and narrow the achievement gap.  
"Our goal is to create a student-centered space that promotes academic success and provides services that will help students thrive," says Alvarado. "We are excited to open the doors of the center to all of our talented students."
The Arts Student Success Center is open 9 a.m.-5 p.m. Monday-Friday. To learn more, visit the college's Student Success Center page or email or call Alvarado at 657-278-3256.