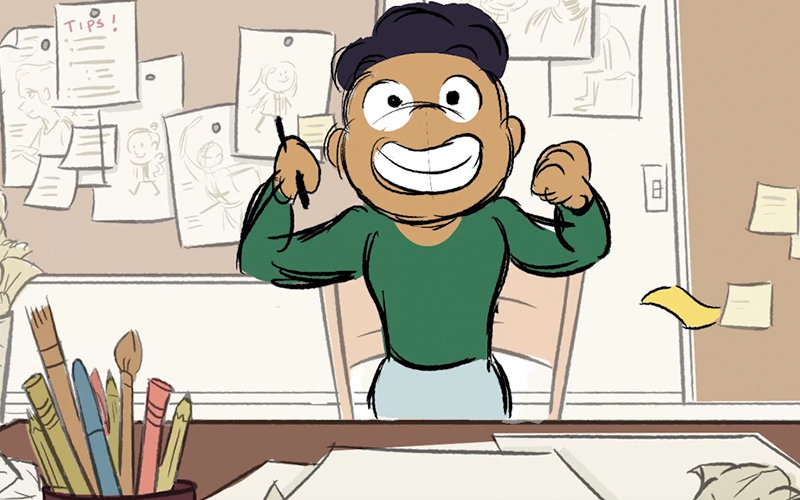 Cal State Fullerton's Team Birb Herd took third place out of 138 teams in the 14th annual 24 Hours Animation Contest for Students hosted by Cal State Long Beach.
Titans Michelle Hiraishi, Christine Le, Rosie Murillo and Kaitlin Callahan, led by team leader Emily Oetzell, won for their short "Art Block." Chuck Grieb, professor of art, and assistant art professors Wendy Grieb and Mike Dietz provided support during the challenge. 
A total of 100 CSUF students organized into 20 teams participated in the annual international event, competing with students from 28 other schools. This year, teams were challenged with the following theme: "Keeping in mind that walls can be both metaphorical and physical, create a 30-second animated film that includes a wall in one form or another."
A panel of industry experts judged and chose the top five films.