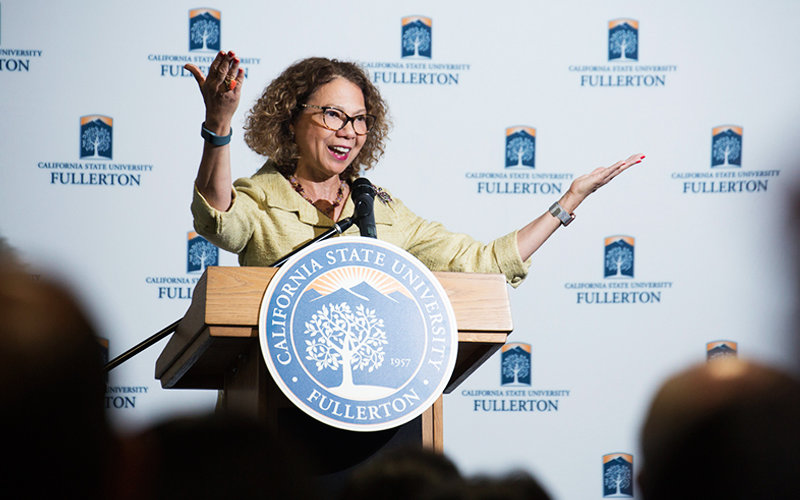 Mildred García, president of California State University, Fullerton, has been appointed chair-elect of the board of the American Association of State Colleges and Universities (AASCU) and will serve as chair in 2018. The announcement was made during the association's annual meeting earlier this month in Washington, D.C.
Since García's arrival at Cal State Fullerton in 2012, the University has seen a 24 percent improvement in six-year graduation rates and a significant drop in the achievement gap between underrepresented students and their campus peers. The institution is number one in California and fifth in the nation in awarding bachelor's degrees to Hispanics, as well as fifth in the nation in graduating students of color.
García's leadership with AASCU includes serving on its Board of Directors; chairing the Committee on International Education; serving as a Millennium Leadership Initiative (MLI) mentor and chair of the MLI Executive Steering Committee; and delivering the President-to-Presidents lecture in 2013, a tradition at the AASCU annual meeting for more than 30 years and a signal honor by the AASCU Board of Directors to one of their colleagues.
AASCU is a Washington, D.C.-based higher education association of more than 400 public colleges, universities and systems whose members share a learning- and teaching-centered culture, a historic commitment to underserved student populations and a dedication to research and creativity that advances their regions' economic progress and cultural development.