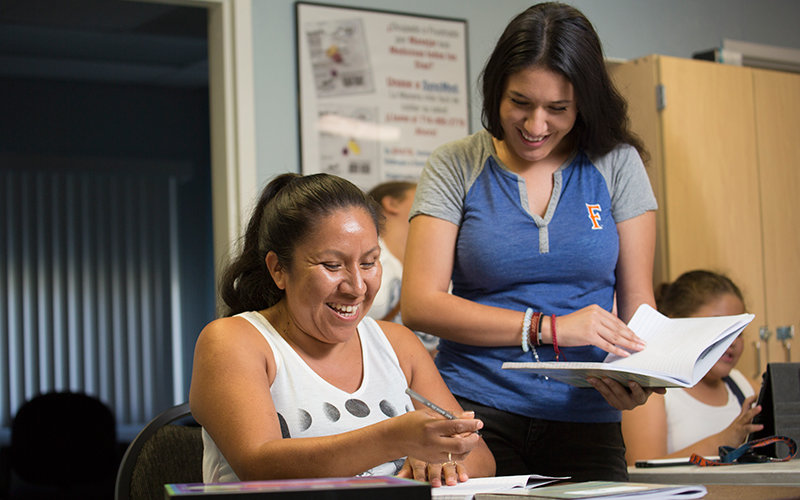 Cal State Fullerton's Center for Healthy Neighborhoods presents a Nov. 19 "My Health, My Family, My Community" Health Fair. The free, public event will be held from 10 a.m. to 2 p.m. at 320 W. Elm Street in Fullerton.
More than 20 local organizations will provide activities and services in Spanish and English, such as diabetes and blood pressure screenings, breast cancer information, CPR training, crime prevention strategies, oral health education, gardening programs, pet therapy, massages, physical activities for older adults and games for children.
The center was founded in 2015 to improve education and health disparities in low-income neighborhoods and break the cycle of poverty. The health fair is coordinated by Alejandro Espinoza, lecturer in health science, and his Community Health Education class.
Contact:
Center for Healthy Neighborhoods, 714-441-3401