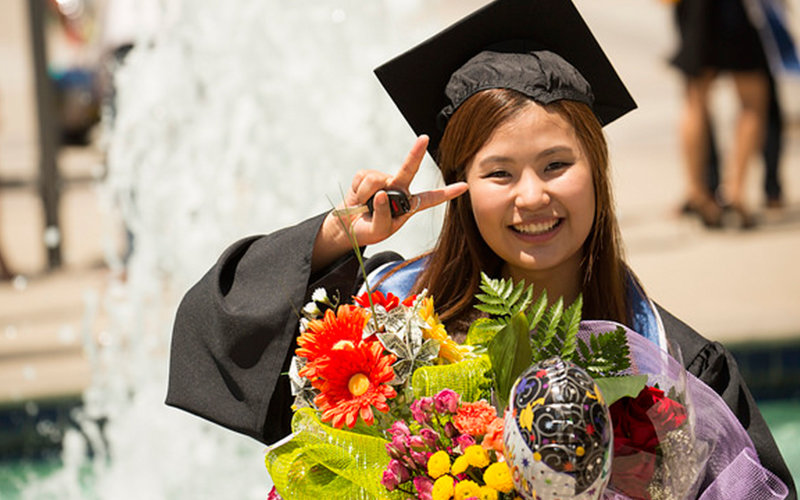 Donors make a difference at Cal State Fullerton. Gifts to the University from alumni, parents and family, faculty and staff, and University friends can broaden and enrich the student experience, and in some cases, support students who would not be able to fund their educational dreams.
Donor contributions can support:
scholarships that directly help individual students cover tuition and fees to achieve their goals of graduation;
programs, including Athletics and Student Affairs programs, or campus facilities that provide needed resources to these vital programs;
colleges to help Cal State Fullerton carry on the great work of students, faculty and staff; and
Titan Fund, or unrestricted gifts that allow resources to be directed to areas having the greatest need. Giving to the Titan Fund provides support each year to programs across campus.
 
Donors — alumni, parents and family, faculty, staff or University friends — have helped CSUF achieve national prominence. Such funds make the mission of Cal State Fullerton possible and help provide an enriched experience for nearly 40,000 students every year.
A gift by Dec. 31 is especially important because it ensures that our Titans continue to Reach Higher every day. To learn more, go to the Support Cal State Fullerton website.