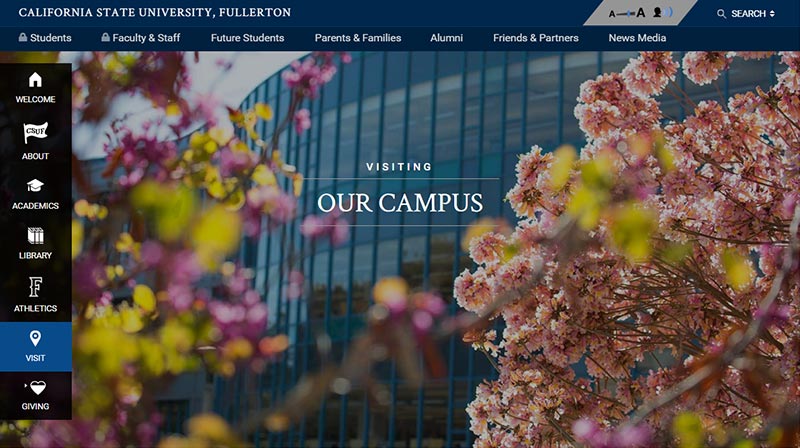 The new year will begin with a new online face for Cal State Fullerton as the University's homepage (www.fullerton.edu) undergoes a design change. In early January, users will be able to preview the new homepage, which features a clutter-free, mobile-friendly and user-centric design. A full switch-over to the new design will occur later in the month.
"We're excited for this new design to come online, and we think users will appreciate it, too," said Jeff Cook, associate vice president for strategic communications. "It's a fresh, clean look, but more importantly, the new top navigation tabs allow users to enter second-level pages built around their information needs and their relationship with the University."
The new design has been previewed by a number of groups on campus, and has benefited from guidance offered by the University's Web Communications Advisory Group. The new homepage follows a design refresh of the employee and student portals that were soft-launched this past fall by the University's Information Technology division.  
"Combined with the new portal environments, we have worked to centralize access to online services as well as expand user access to University news and announcements," Cook said. "As technology, design preferences, and the needs of our diverse users evolve, so must our web experiences. This is just the next stage in that ongoing evolution."