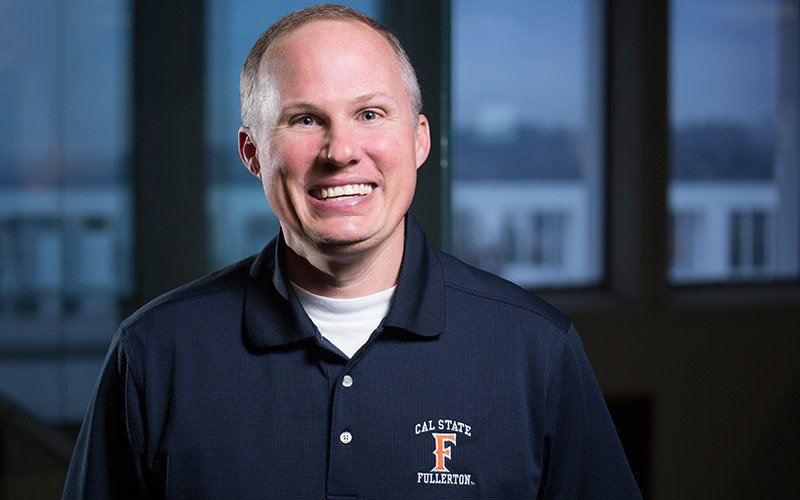 David Forgues, chief of operations for the vice president for student affairs since 2012, started the new year in a new arena: as interim vice president of human resources, diversity and inclusion.
He steps in following Gail E. Brooks, former vice chancellor for human resources for the California State University, who was appointed to CSUF's interim position last year.
As student affairs chief of operations, Forgues provided oversight to division wide efforts in the areas of assessment and staff development, division budget and human resources matters. Prior to joining the campus, he served as assistant dean in the Academic Success Center at the University of Nevada, Las Vegas and director of new student programs at Northern Arizona University.
Forgues holds a doctorate in higher education from the University at Buffalo and a master's degree in student affairs administration from the same institution.