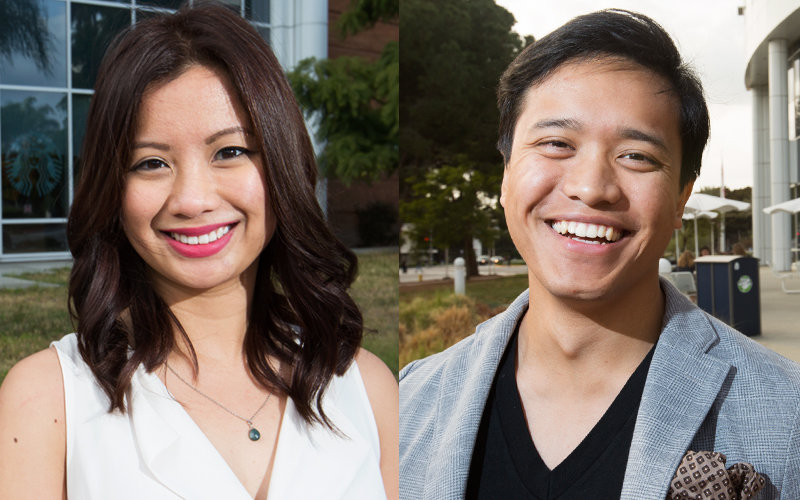 Two Cal State Fullerton seniors will be among the presenters at this month's annual meeting of the American Association of Colleges and Universities. More than 1,300 university administrators and staff members are expected to be in attendance at the Jan. 25-28 program in San Francisco.
Vanessa Ganaden and Lorenzo Santos will be sharing the work they have been doing on campus as University Innovation Fellows, a national program established to empower students to become agents of change at their schools. This year's class of students represent 49 higher education institutions in four countries.
"We will be sharing the work we've done in creating organizations like the Student Innovation Collective, as well as other projects that ultimately have created a catalyst for multidisciplinary collaborations between the different colleges on campus," said Santos, a communications-advertising major. "Our efforts have been bringing together students from different colleges and creating our own signature programs focused on entrepreneurship and education."
The duo will be among 12 students from the University Innovation Fellows program to speak during the AAC&U's opening night forum, "Predict the Future by Inventing It: Accelerating the Pace of Change in Academia." Joining them on the podium will be Leticia Britos Cavagnaro and Humera Fasihuddin, co-directors of the fellows program, which is headquartered at Stanford University.