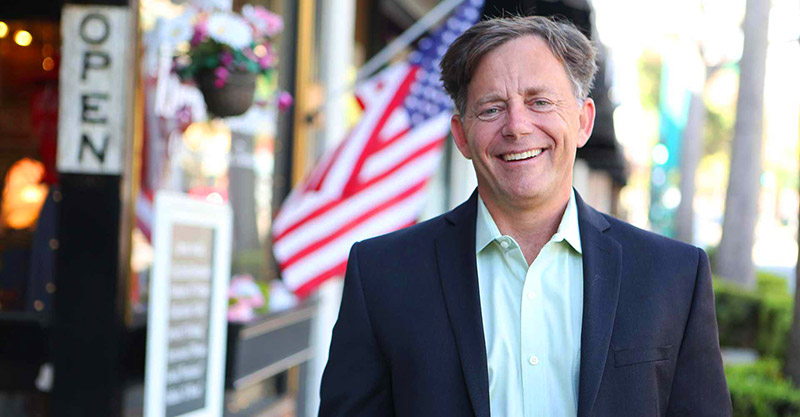 Cal State Fullerton was the setting as newly elected State Sen. Josh Newman held his district swearing-in ceremony on Jan. 14.
Invited by the Office of Government and Community Relations, Newman represents the 29th Senate District that includes the CSUF campus and spreads across portions of Los Angeles, Orange and San Bernardino counties. An Army veteran, he serves as the chair of the Senate Veterans Committee.
State Treasurer John Chiang, Senate pro Tempore Kevin de Leon, Sen. Tony Mendoza (D-32), Assemblywoman Sharon Quirk-Silva (D-65), Assemblyman Phillip Chen (R-55) and Fullerton City Councilmember Jesus Silva were in attendance for the ceremony. Greg Saks, vice president for university advancement, welcomed the more than 300 guests who were in attendance.