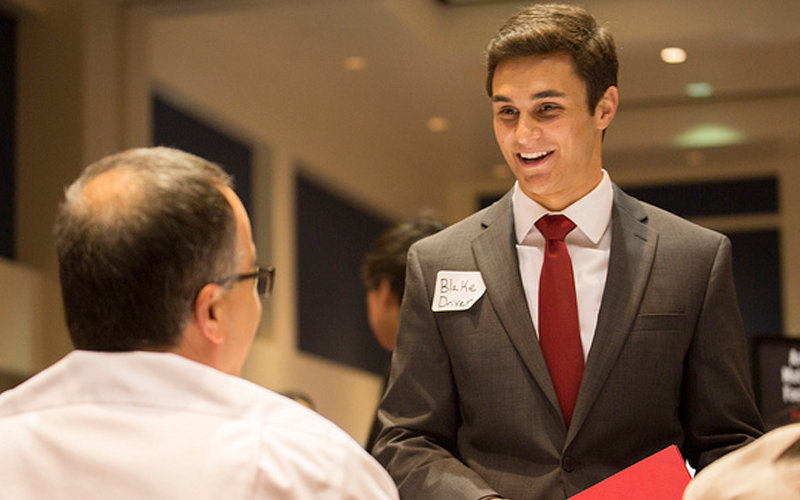 "Create Your Own Story" is the theme of this year's Business Madness, an annual five-day program featuring fun and educational activities, including a presentation featuring former Pixar story creator Matthew Luhn. This year's activities are scheduled for Thursday, Feb. 23, through Wednesday, March 1.
Luhn, a former story artist and animator on the "Toy Story" trilogy, "Monsters Inc.," "Finding Nemo" and other animated films, will share his experiences in "Storytelling for Business" from 6:15 to 7:20 p.m. March 1 in Portola Pavilions of the Titan Student Union. Reservations are required and can be made online.
Other activities:
Opening carnival featuring from 11:30 a.m. to 1 p.m. Thursday, Feb. 23, in the courtyard of Mihaylo Hall
Networking with the Executive Council from 6-8 p.m. Monday, Feb. 27 in the Scott O'Brien Innovation Center, Room 3230 of Mihaylo Hall. Among the attendees: Jennie Phuong '13 (B.A. business administration), accounting specialist, Orange County Health Care Agency; Ronald Stein, founder of PTS Staff Solution; and Harpreet Bath '15 (B.A. business administration-management), campus site manager, Amazon UC San Diego. Reserve a space online.
Business Pageant  Tuesday, Feb. 28, from 7-9 p.m. in Portola Pavilions
Career Expo and Breakfast, featuring more than 50 employer contacts, 11 a.m.-2 p.m., Thursday, March 2, in Portola Pavilions
 
The program is sponsored by the Business Inter-Club Council, Mihaylo College of Business and Economics, Associated Students Inc. and other clubs and organizations. For more information, contact Emeline Yong, assistant dean of student affairs for Mihaylo College of Business and Economics, at 657-278-4577.