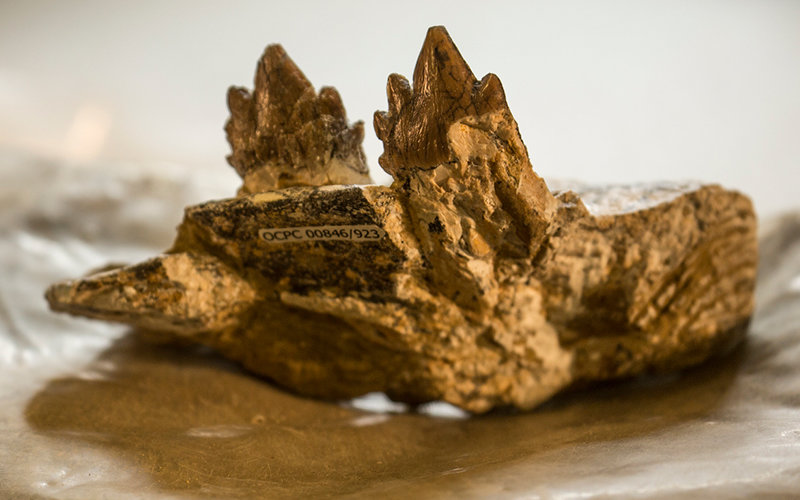 Learn about "OC's Ancient Wonders" at a free educational family event Saturday, Feb. 25, at Ronald W. Caspers Wilderness Park.
The John D. Cooper Archaeological and Paleontological Center, a partnership between Cal State Fullerton and OC Parks, is presenting the 11 a.m.-3 p.m. event at the park's Nature Center.
The event will focus on Orange County's rich heritage of natural history, prehistoric animals and plants, and Native American culture. Displays of local fossils and Native American artifacts, educational crafts and hands-on activities for children, informative talks and a guided hike also will be featured.
Event highlights also include:
Noon – "The Geology of the Santa Ana Mountains" by Richard Lozinsky, Fullerton College
1 p.m. – Native American storytelling by Jacque Tahuka-Nunez
1:30 p.m. – Reading of "Ava and the Raven," a Native American story by Jeannine Pedersen-Guzman, Cooper Center associate curator for archaeology
2 p.m. – Guided hike by Caspers Park Foundation
Caspers Wilderness Park is located at 33401 Ortega Highway in San Juan Capistrano. Parking is $5 per vehicle. For more info, visit online or contact Pedersen-Guzman at 714-647-2111.