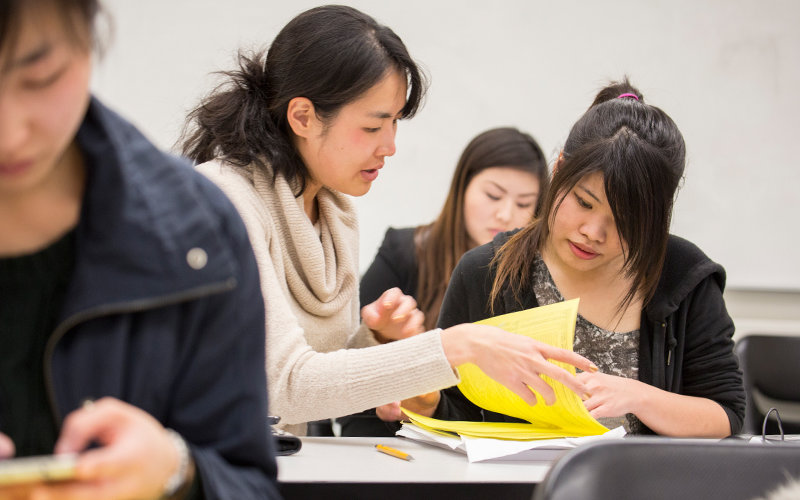 WHAT:
Cal State Fullerton students are offering income tax return preparation and filing assistance to low-income families and individuals. Students as well as business alumni — all certified — take part in Volunteer Income Tax Assistance (VITA), an IRS-sponsored community program.
WHEN/WHERE:
Through April 15 (closed March 31-April 1)
9 a.m.-4 p.m.
Fridays — Room 318 of Langsdorf Hall
Saturdays — Room 2307 of Steven G Mihaylo Hall
California State University, Fullerton
800 N. State College Blvd., Fullerton, 92831
(campus map)
WHO:
The student-run VITA chapter is organized and led by Anne Situ, a senior business administration-accounting major and CSUF VITA president, under the guidance of Jennifer Howard, assistant professor of accounting.
CLIENTS: 

For those seeking services, annual incomes can be no greater than $60,000 per household. Married couples must both be present if filing jointly; no married filing separately. Assistance also will be provided in filing for 2014 and 2015.
Applicants must bring
valid photo I.D. and Social Security cards, plus birth dates for taxpayer, spouse and dependents
wage and earnings statements and financial statements applicable to a personal income tax return
records of any payments to daycare and provider's I.D. number
last year's income tax returns, plus bank routing and account numbers for direct deposit
If itemizing: DMV vehicle registration notice, property tax bill for residential home and other necessary documents
ADDITIONAL:
Assistance is provided on a first-come, first-served basis, and clients must arrive at VITA sites no later than one hour before closing time.
PARKING:
$2 per hour or $8 for a daily permit on weekdays. Details are available online.
INFO: 

Volunteer Income Tax Assistance Center at 657-278-8681 or by e-mail.
MEDIA CONTACT:
Pamela McLaren, 657-278-4852