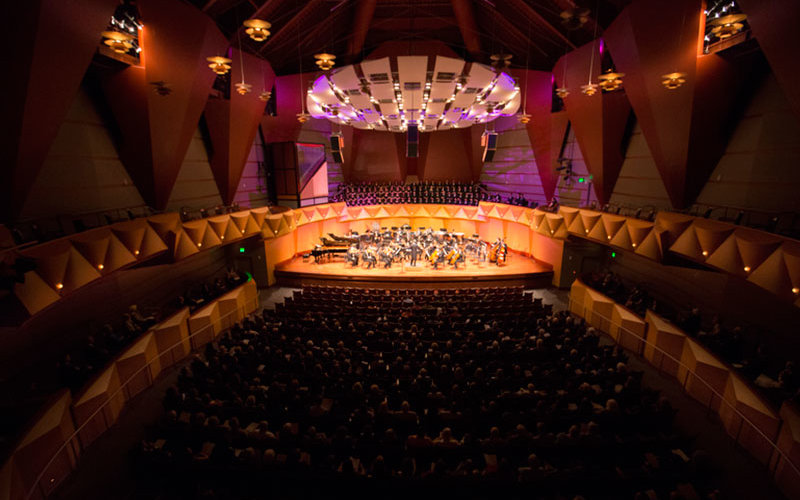 The 10th annual Clayes Collage Concert will take place Saturday, March 18 with music students dynamically staged throughout Meng Concert Hall to offer attendees a nonstop, surround-sound experience.
This year the School of Music is offering two performances, at 3 p.m. and 8 p.m., to accommodate the large number of people who want to experience the annual event. The benefit concert raises scholarship funds for music students.
"This concert is special to the community because it showcases the gamut of our music students' diverse talents all at one time — more than any other event in the year, from small groups to large, from classical to jazz, utilizing every nook and cranny of beautiful Meng Concert Hall," shares Marc Dickey, director of the School of Music.
Tickets are available online or at the Clayes Performing Arts Center Box Office, 657-278-3371.