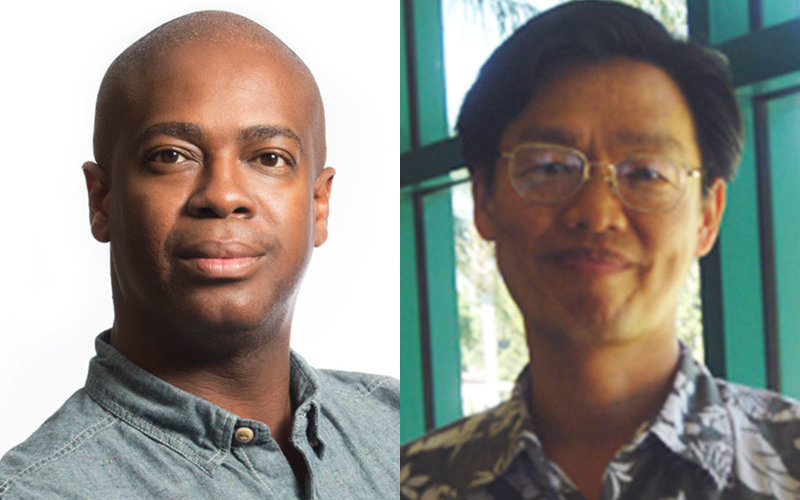 Cal State Fullerton faculty members are receiving awards for excellence in teaching, in the television industry and for decades to service to our the campus and its students.  
Ning Chen, professor of computer science, will receive the Excellence in Teaching Award from the University Professional and Continuing Education Association (UPCEA). The honor recognizes an individual for "providing outstanding teaching, course development, mentoring of students and service to professional, continuing and/or online education."
Chen, program adviser for the online Accelerated Master of Science in Software Engineering (AMSE) program will be recognized during the organization's annual conference March 22-24 in Chicago.   
"Lockdown," a feature screenplay by Micheal McAlexander, associate professor of communications, is an official selection of the 2017 Beverly Hills Film Festival, April 26-30. McAlexander's story is about a college professor who must fight to save a Muslim art student from terrorists who assault the campus and plan to execute her because of a controversial painting. McAlexander said he hopes to make the film.
Anthony Sparks, assistant professor of cinema and television arts, was selected and participated in the Writers Guild of America's 2017 Showrunner Training Program Jan. 14 – Feb. 18. The 12-year-old program, in partnership with the Alliance of Motion Picture and Television Producers, is designed to help senior writer-producers hone skills for the television industry. Writers in the program must be recommended by recent showrunners, executive producers or a network or studio executive. Sparks is a supervising producer and a writer on the Oprah Winfrey Network TV drama "Queen Sugar," which won Outstanding Drama Series at the NAACP Image Awards in February.
More Emeriti
President Mildred García recognized the service and dedication to education by conferring the emeriti title on the following individuals:
Mary Aboud, administrative analyst specialist emeritus, for 22 years of University service
Thomas Clanin, lecturer emeritus of communications, in honor of 21 years on campus
George Cohn, professor emeritus of electrical engineering
Nghia Van Duong, equipment systems specialist emeritus, in recognition of 18 years of service
Marilyn Slagle, library service specialist emeritus, in honor of 33 years of service
Melissa Whatley, registrar emeritus for 20 years of service