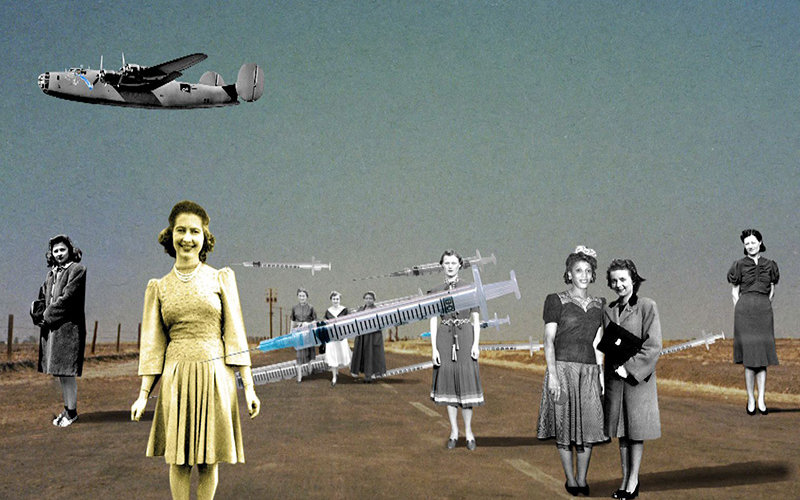 Cal State Fullerton faculty members are keeping busy with fellowships and works on film, print and stage.
After showings in the Chicago Feminist Film Festival, "Fertile Myrtle," Julie Orser's new film in experimental animation, will be shown at the March 21-26 Ann Arbor Film Festival and during the April 3-9 Athens International Film + Video Festival. The assistant professor of art's four-minute film is, according to Orser, "one woman's absurdist romp through the uncertain and frustrating path of infertility told in cutout animation."
Adam Golub, associate professor of American studies, is co-editor of "Monsters in the Classroom: Essays on Teaching What Scares Us" published in February by McFarland. The book is a collection of essays on innovative teaching strategies that use our fascination with monsters to enhance learning in high school and college. In addition, Golub also authored the short story "The Flute Case" published in the Feb. 17 issue of The Bookends Review.
Claudia Anguiano, assistant professor of human communication studies, was named to the 2017 Faculty Fellows program of the American Association of Hispanics in Higher Education. The program allows faculty on tenure-track positions to address "Latino issues that impact higher education," according to the AAHHE website. 
Bill Cunliffe directed the Cal State Fullerton Jazz Orchestra's salute to Woody Herman's Thundering Herd at the 17th Annual Newport Beach Jazz Party in February. The professor of music is known for blending jazz, classical and pop music, and has recorded more than a dozen albums.