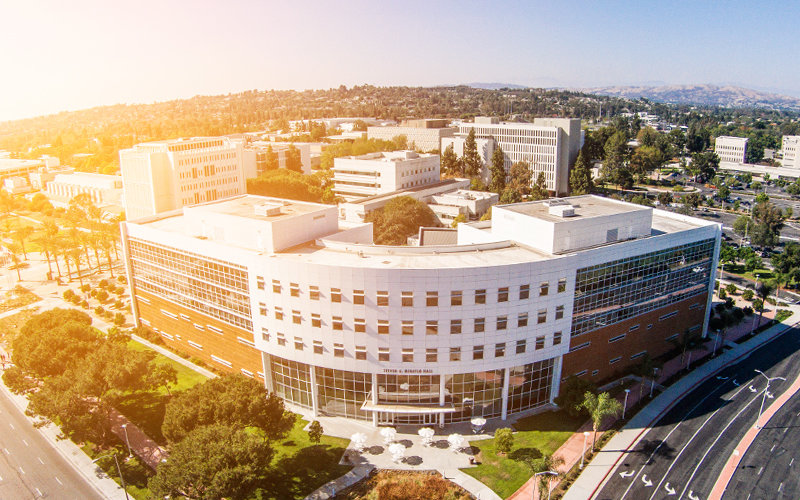 Cal State Fullerton's Mihaylo College of Business Administration and Economics is gearing up for a new master of science program in financial engineering and risk management to be introduced in the fall.   
"This is a program that combines both technical and practical skills applicable to careers in actuarial science, risk management, risk engineering and loss control," says Jeff Jolley, program coordinator. "It bridges the gap between the quantitative principles of financial engineering and the practical applications of risk management."  
Jolley, a former vice president and chief pricing actuary with nearly 30 years of experience, noted that the focus on applicability more than the theoretical is of value in this growing field, with positions in applied research, project management and consulting.
The program is designed to be completed in one year, rather than the 18 months or two years of other similar programs, Jolley notes. "This will be a very intense Monday-through-Thursday schedule, with all classes beginning at 5:30 p.m. or later to accommodate participants who have full-time positions."
Applications for the program are already coming in from not only Southern California but around the world. "I've received queries from everywhere, including two from India and one from Bangladesh," says Jolley. "This is an area with worldwide interest."
Course offerings include: managerial finance, investment management, corporate risk management and insurance, financial engineering models, and financial and enterprise risk management. Electives include classes in business property and liability risk management, life and health insurance, and international financial management. The program includes a semester-long capstone applied research project applicable to a financial institution.
Participants also will have faculty and industry mentors and several practical, high-impact projects.   
More about the program is available at ferm.fullerton.edu or by contacting Jolley at 657-278-3754 or jjolley@fullerton.edu.