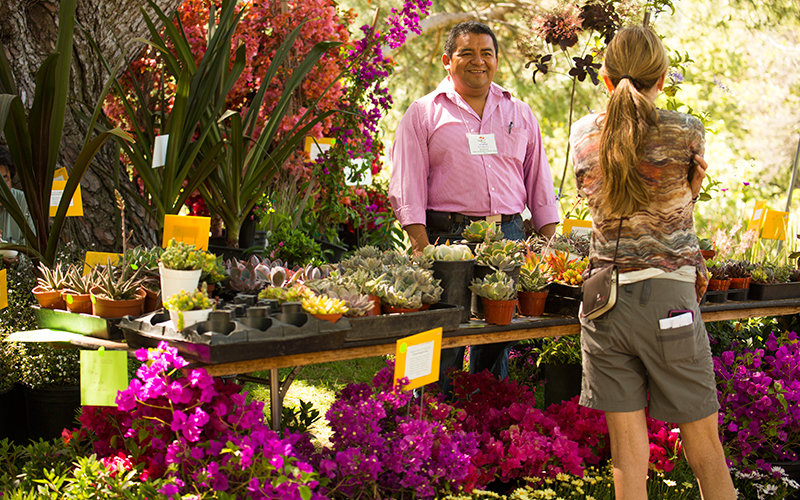 Two signature plant sales return to the Fullerton Arboretum this spring.
Veggiepalooza, a tomato and pepper sale, takes place March 18-19 from 9 a.m. to 4 p.m. The event features more than 300 varieties of tomatoes, peppers and varietal vegetables grown at the Arboretum. The sale also includes beans, cucumbers, melons, eggplants, herbs and companion flowers.
Admission is free. Arboretum members and TitanCard holders are invited to a March 17 pre-sale from 3-7 p.m.
Also, save the date for the Green Scene and Plant Garden Expo from 10 a.m. to 4 p.m. April 22-23. The expo features handcrafted art and pottery for the garden, educational activities, food court and beer garden, Bonsai exhibit, and art show of CSUF student paintings.
General admission is $8. Admission is free for Arboretum members and TitanCard holders, who also are invited to an April 22 preview from 9-10 a.m.
Both events support the Arboretum's environmental education programs, plant conservation and diverse gardens. The 26-acre preseve is located at 1900 Associated Rd., Fullerton, 92831.
Contact:
Fullerton Arboretum, 657-278-3407