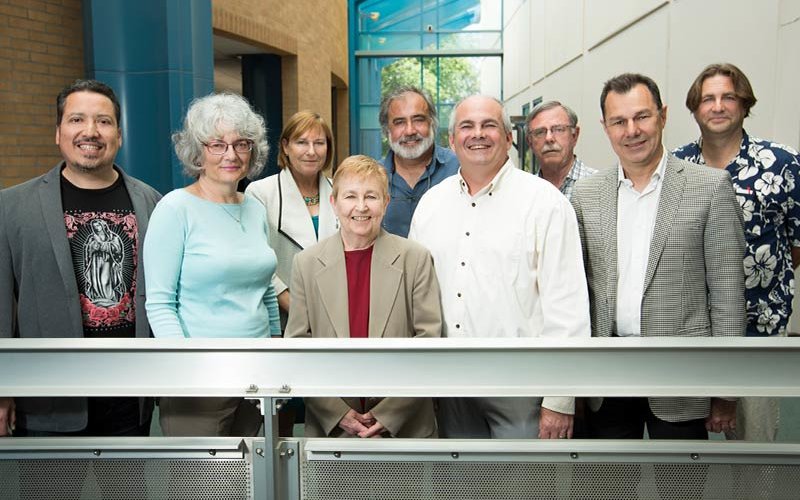 Political scientist Stephen Stambough was unanimously elected May 18 to serve as the 2017-18 chair of Cal State Fullerton's Academic Senate.
"I am thankful to my fellow senate members for the opportunity to serve in this position and to do so with a great executive committee," said the professor of political science, a member of the campus community since 2003 and a member of the senate for six years. "We will be facing some big issues this year, including the upcoming Western Association of Schools and Colleges accreditation visit, the budget and curriculum issues."
Stambough served as vice chair of the faculty governing body for 2016-17, as well as in 2010-11. In addition to his senate service, he was chair of the Division of Politics, Administration and Justice from 2012 to 2015, and since 2006, has served as founder and director of the Cal State DC scholars program.
Also elected to serve on the 2017-18 executive board are:
Vice chair — John Patton, professor of anthropology
Secretary — Alexandro Gradilla, associate professor of Chicana and Chicano studies
Treasurer — Ronald E. Oliver, professor of educational leadership
Members-at-large — Amir Dabirian '85, '88 (B.S., M.S. engineering-electrical), vice president for information technology and chief information officer; Gayle Brunelle, professor of history; and Janice Myck-Wayne, professor of special education.
Serving on the statewide Academic Senate are:
Jon Bruschke '88, '90 (B.A., M.A. speech communication), professor of human communication studies
Shahin Ghazanshahi, professor of electrical engineering
Mark Stohs, professor of finance
The Academic Senate develops, formulates and reviews educational and professional policy that becomes university policy if approved by the CSUF president. Besides faculty members, its membership includes administrators, two representatives from Associated Students Inc. and two staff members.