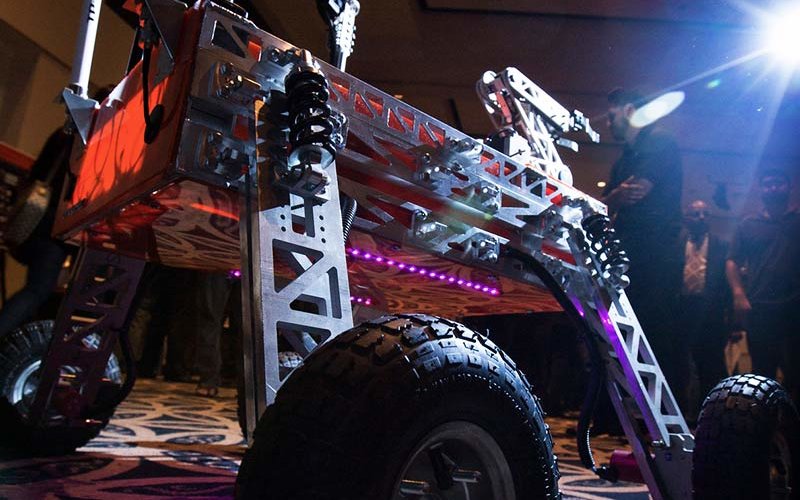 From a Mars rover, maze-solving robot, to rockets and a formula-style race car, engineering and computer science students will showcase their senior design, research and collegiate competition projects Monday, May 8.
The Engineering and Computer Science Student Showcase and Awards will be held from 3 to 5 p.m. at Cal State Fullerton's Titan Student Union Portola Pavilion, 800 N. State College Blvd. Fullerton 92831. The event is free and open to the public.
"The showcase is a great opportunity for everyone in both the academic and industrial community to come together and share our mutual interests in engineering and computer sciences," said Joseph Piacenza, assistant professor of mechanical engineering.
More than 50 projects are scheduled to be on display at the showcase. Of those, 10 projects will be selected to compete for awards, judged by industry professionals. Cash awards will be given in the following categories:
Best in College — Engineering
Best in College — Computer Science
Best Multidisciplinary Project
Best Multidisciplinary Project Runner-Up
For more information, contact Joseph Piacenza or Michael Karg. Visitor parking information is available online. See last year's showcase winners here.