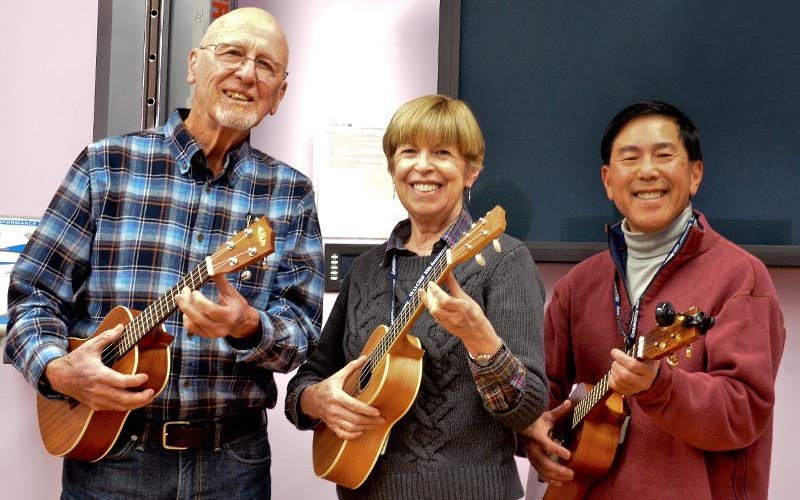 Cal State Fullerton's Osher Lifelong Learning Institute (OLLI) presents its summer 2017 catalog, featuring more than 80 classes and activities for adults ages 50 and up.
Most classes meet in Mackey Auditorium of the University's Ruby Gerontology Center at 800 N. State College Blvd., Fullerton, except if otherwise indicated. The following programs are free and open to the public:
Estate Planning and Charitable Giving — June 3, 10
Advance your financial knowledge in topics such as insurance, wills, trusts, retirement investments, legacy and estate planning, and reducing tax liability through philanthropic gifts. The two workshops are presented by Dung Vu, financial adviser for MML Investors Services, LLC, from 9:30-11 a.m. in Shapiro ABCD of CSUF's Ruby Gerontology Center.
Rock 'n' Roll Legends — June 6 to Aug. 1
Explore the lives of the greatest personalities of the rock 'n' roll era through lectures, film clips and audio recordings. The class meets alternate Tuesdays from noon to 2:30 p.m. (no class July 4).
History of Rock 'n' Roll — June 7 to Aug. 9
Discover the politics behind the evolution of music genres, such as blues, rockabilly, rhythm and blues, Motown, British invasion, folk rock, early rocker, disco and punk rock. The class meets Wednesdays from noon to 3 p.m.
Jazz Series at Florentines — June 10, July 1, Aug. 5
Learn about the history of jazz and enjoy live music provided by Joe Lawton and Mike LeVan and the Docs. The class meets Saturdays from 12:30-2:30 p.m. at Florentine's Grill, 102 N. Harbor Blvd., Fullerton.
Eclectics I Series — June 13 to July 25
CSUF and community experts present a variety of topics throughout the summer. The class meets alternate Tuesdays from 10-11:30 a.m.
June 13 — "Project Rebound" presented by Brady Heiner, program director and assistant professor of philosophy
June 27 — "Latino Communications Initiative" presented by Inez González, founding director, along with a student panel
July 11 — "Private Lucky: One Man's Unconventional Journey From the Horrors of Nazi Occupation to the Fulfillment of a High-Flying American Dream" presented by author Melissa Guzzetta
July 25 — "Strategies to Prevent Medication Non-Adherence" presented by Daniel Tomaszewski, assistant professor of pharmacy administration at Chapman University
The World, Its Resources and Humankind — June 22 to Aug. 10
Learn about the history, economics and politics of the world's natural resources, including water, food, lumber, metals, minerals and types of energy. The class is taught by Edgar M. Moran, UCI professor emeritus of medicine, and meets Thursdays from 1:15-2:45 p.m. (June 29 class meets 10-11:30 a.m.).
The complete catalog is available online at olli.fullerton.edu. For more information, contact OLLI at 657-278-2446 or olli-info@fullerton.edu.