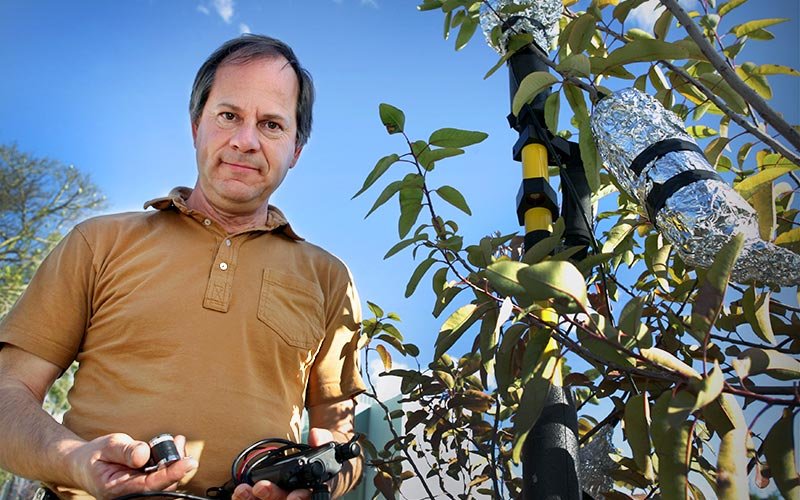 Cal State Fullerton faculty and student plant biologists will be among research presenters at the May 22-26 10th International Workshop on Sap Flow at the Fullerton Arboretum.
Organized by H. Jochen Schenk, professor of biological science and an expert in plant hydrology, and sponsored by the International Society for Horticultural Science, the workshop is a forum for international exchange of new scientific ideas and discoveries related to sap flow and transpiration.
"Globally, plant transpiration moves more water from the soil to the atmosphere than all the world's rivers combined move to the oceans," said Schenk.
The flow of water through plants has huge importance for the functioning of the biosphere, ecosystems, meteorology, agriculture, horticulture, soil erosion and drinking water supplies,  Schenk added.
Nearly 100 scientists and students from 19 countries — from Australia, Belgium, Czech Republic, Finland, Russia, Spain to The Netherlands — are expected to attend. While presentations focus on sap flow, many will go beyond this topic and address issues ranging from the underlying biology and physics of sap flow to applications in irrigation management, Schenk noted.
CSUF presenters:
Tuesday, May 23
8:30 a.m. — Schenk will present, "The River to the Sky: Plants Move the World's Water."
5 p.m. — CSUF biology graduate student researchers Miguel Macias, Miriam Morua and     Tori Woods will present their research.