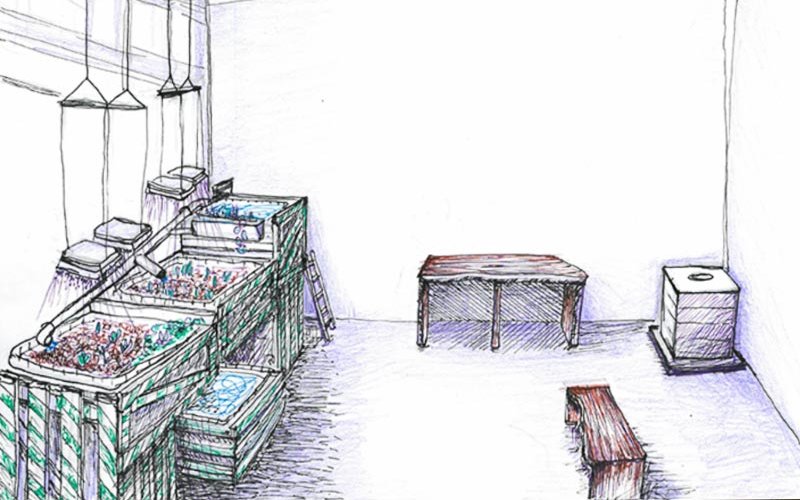 This summer, Cal State Fullerton's Grand Central Art Center artists-in-residence Cog*nate Collective is kick-starting a series of recording sessions and listening stations as part of Now & Always Santa Ana (NASA), a pirate-radio station dedicated to space exploration. The first recording session will take place Saturday, July 1, during the First Saturday Art Walk. The content of this session, as well as other programming, will form part of the first pirate broadcast in August. 
Also debuting July 1 at Grand Central Art Center:
"The Duel," by Sean David Christensen (through Sept. 17), an experimental visualization of manic depression. The work is based on a true story by actress Lili Taylor, whose father struggled with the disorder.
Michael Nannery's "The Fountain" (through Sept. 17), an installation that includes an aquatic garden and will provide a space for contemplation within the center. The installation will be developed over the course of the exhibition.
A performance of the installation "TINES" (through Aug. 13) by Davy Sumner, Sam Hopkins and Justin Scheid.
Cal State Fullerton's Grand Central Art Center is located at 125 N. Broadway in Santa Ana. Additional information is available on the center's website.