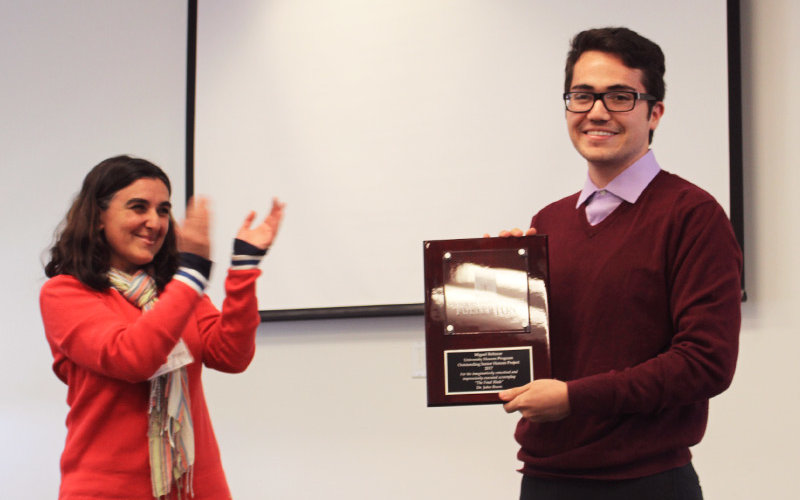 Senior communications major Cinthia Pasillas Yáñez spent a year researching, conducting interviews and interning at news outlets in both the United States and Mexico to prepare for the moment each student in the University Honors Program looks forward to: the Senior Honors Project presentation.
She got up, introduced her project, and played a 15-minute video she wrote and edited, titled "Journalism in Mexico and the United States: A Personal Experience."  Pasillas Yáñez touched on self-censorship, government censorship and dangers journalists face in both countries.
"When I was presenting, people were listening to what I was saying and that made me feel more comfortable," Pasillas Yáñez said. "The questions they were asking made me realize it was intriguing for them."
That experience is precisely the reason Honors Director Sandra Pérez revamped the presentation model in 2016, creating a three-day program to facilitate cross-disciplinary dialogue before not just fellow students, but also campus and family members.
To learn more, continue reading.