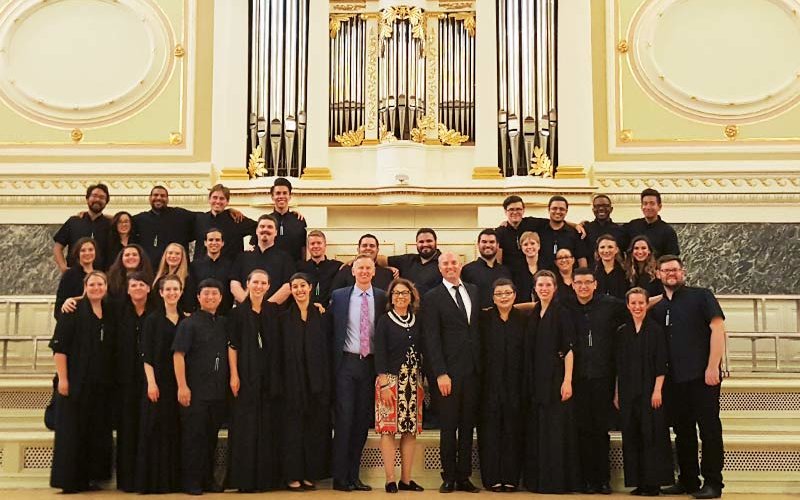 Update: The University Singers welcomed Cal State Fullerton President Mildred García to their June 18 performance in St. Petersburg's Court Chapel, the oldest concert hall in the city.
Cal State Fullerton's University Singers are hitting the road this summer with concerts in Sweden, Estonia, Finland and Russia. The June 10-18 European tour, directed by Robert Istad, professor of music and director of choral studies, includes performances in Helsinki's famous Rock Church, which was built directly into solid rock, and St. Peterburg's Glinka Capella.
Jim Taulli, professor of theatre and dance, staged this year's performance.
"Normally a choir just stands and sings," says Taulli. "Staging is essentially choreographed movement. In this case, it is some unified gesturing, some choreography and formation changes. Staging can bring another layer of communication to the audience's experience through the language of movement." 
As part of their farewell concerts, the University Singers will also perform at 7 p.m. Sunday, June 4 at Our Lady Queen of Angels Catholic Church in Newport Beach and at 7:30 p.m. Monday, June 5, at the First United Methodist Church in Fullerton.