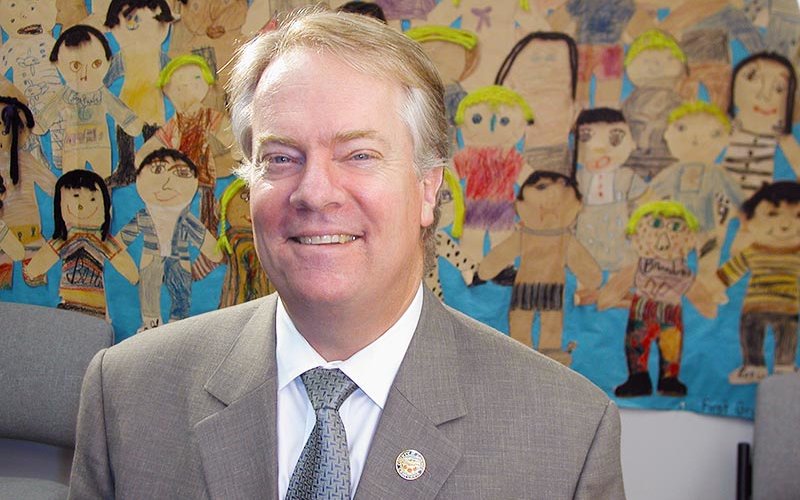 What:
Classes on marketing, grants, leadership and fiscal management are part of the program being offered at the Aug. 14-16 Summer School for Nonprofits sponsored by Cal State Fullerton's Gianneschi Center for Nonprofit Research.
In addition to for-fee classes, the three-day program will include a free (reservation required) federal grants seminar, provided by the office of U.S. Rep. Edward Royce, Monday, Aug. 14.
When:
Aug. 14-16
Where:
Various lecture halls in Cal State Fullerton's Steven G. Mihaylo Hall, 800 N. State College Blvd., Fullerton, 92831 (Building is at the corner of Nutwood Avenue and Folino Drive.)
Who:
Keynote speaker is Rusty Kennedy, CEO of Orange County Human Relations. Kennedy will address attendees at the Networking, Awards and Keynote Breakfast at 8 a.m. Tuesday, Aug. 15.
As CEO, Kennedy has built the nonprofit's annual budget to $1.5 million. In 1991, he founded the Orange County Human Relations Council, a partner agency to the county Human Relations Commission, to promote understanding among diverse residents to eliminate prejudice, intolerance and discrimination. Kennedy also formed the Community Partners Advisory Board, made up of prominent, philanthropic business, community and education leaders who have helped raise more than $10 million dollars to enable OC Human Relations' community impact. Among the programs the nonprofit oversees is the BRIDGES Safe and Respectful Schools Program, as well as Community Building, Dispute Resolution, Hate Crime Prevention and Police Community Relations programs.
Schedule:
Courses are arranged for those who have recently entered the nonprofit field and those seeking more advanced training in operations/administration, program and planning.
Among the courses: "What Makes a Great Website Plus Live Website Critiques"; "Engage Early, Engage Often: Nonprofit Advocacy for Complex Times"; High-Impact Nonprofit Collaboration to Develop Capacities and Succeed"; and "Strategic Decision-Making for Nonprofit Sustainability and Growth."
A complete course schedule can be found here:
Cost:
Registration is required, even for free programs and can be done online. 
$125 per person or $350 for organization groups of up to four people.
Parking for the Aug. 15-16 programs is included in the fees if attendees register by Aug. 1; for other days, daily $8 parking permits are required. Additional information available online.
More Info:
The event website has additional details.
Contact Susan Cadwallader, director of the Gianneschi Center and associate professor of marketing, or call 657-278-7565.
Center:
The Gianneschi Center for Nonprofit Research, housed within the CSUF Mihaylo College of Business and Economics, exists to support and encourage the work of Orange County's many charitable organizations as the repository for data about the sector. Helping nonprofits and the entire community to better understand the work of this sector is the center's primary mission.
Media Contacts:
Susan Cadwallader, 657-278-7565
Pamela McLaren, 657-278-4852