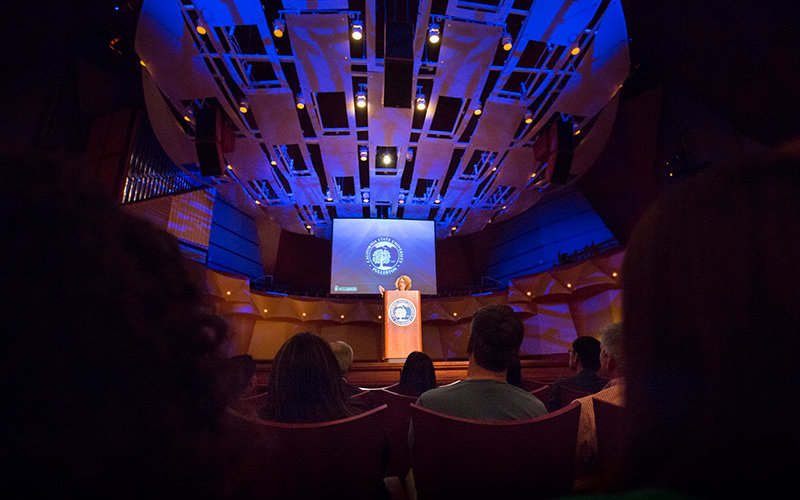 Cal State Fullerton begins the fall semester with the annual convocation address by President Mildred García, who will welcome faculty and staff back to campus and acknowledge the University's new faculty members.
García also will introduce the kickoff of the University's 60th Anniversary Celebration. The yearlong event will feature special events, including a special anniversary Concert Under the Stars and a Titans-only night at Disneyland.
In addition, the president also will talk about the final year of the University's strategic plan and lay the groundwork for the next plan, which will debut at Convocation 2018.
The campuswide event will be held at 10 a.m. Monday, Aug. 14, in Meng Concert Hall. A reception in the McCarty Grand Foyer of the Clayes Performing Arts Center will follow.
For those unable to attend the event, Titan Communications will provide a livestream broadcast at http://titancom.fullerton.edu/ttvspecials.php.