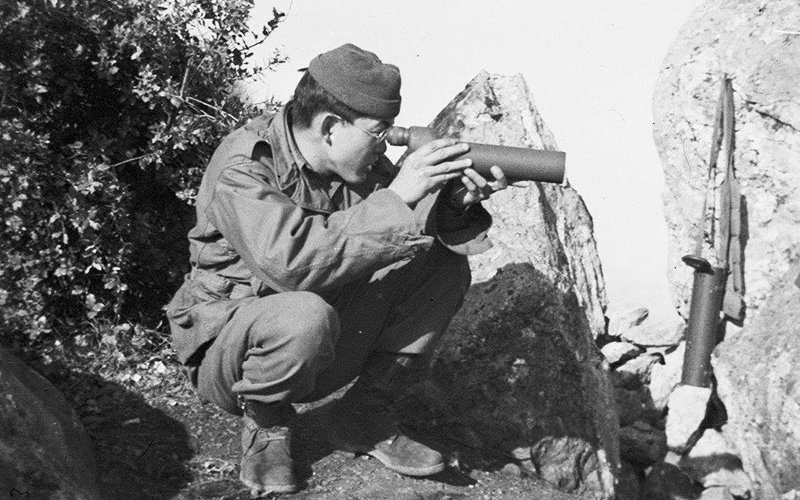 While serving in the U.S. Army during World War II, Susumu "Sus" Ito kept three items with him: a small bible, a senninbari (Japanese thousand-stitch cloth belt) and a 35mm Agfa camera used to document his life on the road. A collection of Ito's detailed photographs will be on display at the Fullerton Arboretum's Orange County Agricultural and Nikkei Heritage Museum Sept. 10 to Oct. 29.
Presented by the Japanese American National Museum, the "Before They Were Heroes" exhibition captures the day-to-day experiences of young soldiers: posing next to their jeeps, walking in the snow, swimming in a river, playing chess and visiting tourist destinations while on leave.
Ito served as a lieutenant in the 442nd Regimental Combat Team's 522nd Field Artillery Battalion, while his family was held in the American concentration camp in Rohwer, Arkansas. Following World War II, he earned a doctorate in biology from Cornell University and served as a professor at Harvard Medical School.
Museum hours are Wednesdays, Saturdays and Sundays from noon to 4 p.m. at 1900 Associated Road in Fullerton. Admission is free. For more information, call 657-278-3407 or visit the Fullerton Arboretum website.