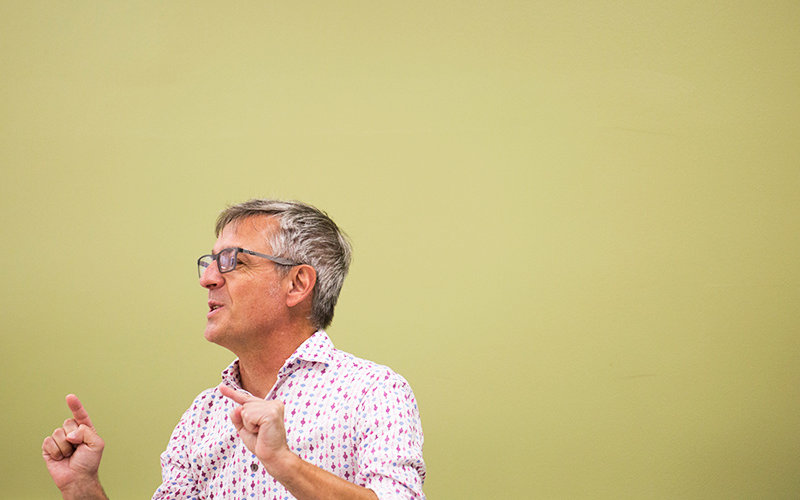 Growing up in Barcelona, Fernando Rodríguez-Valls was not allowed to speak his native Catalan in school, but was required to read, write and speak in Spanish. The associate professor of secondary education is now a champion of literacy and of education that promotes the coexisting of cultures and languages in the classroom. Last summer he co-led the Summer Language Academy — a partnership between Cal State Fullerton's College of Education and the Anaheim Union High School District — and presented a workshop on this topic during the California Teachers Summit. 
"The academy gives English-language learners from across district schools the opportunity to work with teachers to deeply analyze who they are and where they came from, and build a foundation for a welcoming community," he explains.
Continue reading in Spanish.