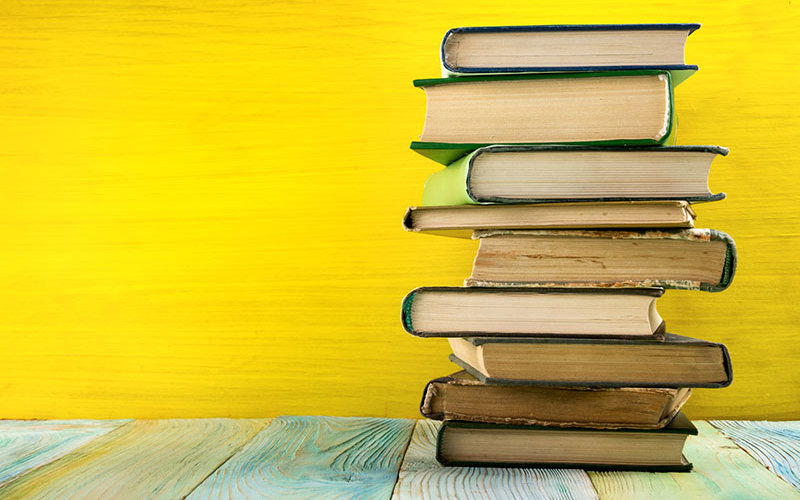 Ten years ago, a professor of communications and a librarian, friends and workout buddies, shared a common interest in reading.
That interest grew into a book club, a campus mainstay that continues today.
"Elizabeth Housewright and I started the book group in fall 2007 as part of the University's 50th Anniversary celebration," explains Andi Stein, professor of communications. "The first book we read was 'Water for Elephants,' as a tribute to Tuffy Titan. We were thrilled to see how much interest there was across campus with both faculty and staff."
A dozen individuals took part in the discussion of the award-winning Sarah Gruen novel, and now more than 50 campus members are on the mailing list.
"Prior to joining, reading for me was a solitary activity," admits Peggy Luna, a TITANium course manager in the School of Nursing. "While I would come across many articles and blog postings that spoke about book clubs, I was intrigued to find out how a club would interact.
"It has been a fabulous experience to not only read various novels, but to meet others on the campus who have a love of reading."
Elahe Amani, Information Technology's director of student technology services, agrees. "I joined book club because, first of all, I am interested in reading, but the type of books that we read are ones I probably wouldn't read on my own. The book club has expanded my literary imagination.
"It is also a fun and pleasurable time to meet colleagues who have the same literary interest," Amani added. "I have to admit that even though I sometimes can't make it to the gatherings, I still like to be on the list and read the book."
"Over the last 10 years, we've read lots of interesting books and had some great discussions. I'm so pleased the group is still going strong," says Stein. "We're always looking for new members.
The first meeting of the group will be held in September for discussions on "A Man Called Ove" by Frederick Backman and "The Girl on the Train" by Paula Hawkins.
For more information, contact Stein at 657-278-5434 or andistein@fullerton.edu.